Back to Top
Michele Goodwin, UCI Law Chancellor's Professor of Law, Named Executive Producer of Ms. Studios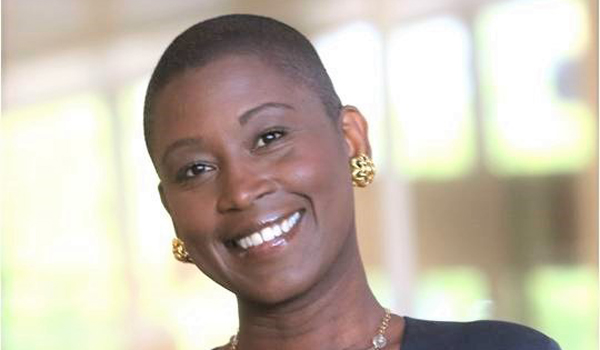 The University of California, Irvine School of Law (UCI Law) is delighted to share that Chancellor's Professor of Law and Director of the Center for Biotechnology and Global Health Policy, Michele Goodwin, has been named the executive producer of Ms. Studios. In this role, she will oversee a multimedia platform consisting of podcasts, companion website, a writers room and events for women-led journalism.
Ms. Magazine, founded in 1972, was the first nationally circulated magazine to bring feminism and the women's rights movement into the mainstream. After 50 years of being one of the most trusted and popular sources for feminist news in print and online, it is charting a new path in journalism with the addition of Ms. Studios.
"Women have been articulating about the importance of democracy, equality, the rule of law, dating back to the very founding of this country," said Prof. Goodwin. "We are looking to continue with that drumbeat and help lift up other media that cares about women's voices. We will be bringing dynamic voices from around the country and world to pitch ideas from individuals who have not been traditionally included such as women, people of color and LGBT communities."
Prof. Goodwin is a frequent contributor to Ms. Magazine and is the host of the popular podcast, On the Issues with Michele Goodwin at Ms. Magazine.
More about Michele Goodwin
One of the nation's leading experts on health law, regulation and policy, Prof. Goodwin is the founding director of UCI Law's Center for Biotechnology and Global Health Policy (CBGHP). The CBGPH serves as a reference point for research, policy development and advocacy concerning science, biotechnology, bioethics and healthcare in the United State and abroad. Her scholarship focuses on bioethics, constitutional law, family law, human rights, medical law, reproductive rights and torts.
Prof. Goodwin is a frequent contributor to Ms., in addition her writing has been featured in Politico, Forbes, The Washington Post, The New York Times, NPR and The Atlantic among other media, and her scholarship is published or forthcoming in the Yale Law Journal, Harvard Law Review, Cornell Law Review, NYU Law Review, California Law Review, and others. Goodwin's publications include six books and hundreds of articles, essays and book chapters, along with numerous commentaries.
Prof. Goodwin also serves on the executive committee and national board of the American Civil Liberties Union and is an elected member of the American Law Institute.
About the University of California, Irvine School of Law
The University of California, Irvine School of Law is a visionary law school that provides an innovative and comprehensive curriculum, prioritizes public service, and demonstrates a commitment to diversity within the legal profession. UCI Law students have completed more than 100,000 hours of pro bono work in the past decade. Forty-eight percent of UCI Law's graduates are students of color. At UCI Law, we are driven to improve our local, national, and global communities by grappling with important issues as scholars, as practitioners, and as teachers who are preparing the next generation of leaders. The collaborative and interdisciplinary community at UCI Law includes extraordinary students, world-renowned faculty, dedicated staff, engaged alumni and enthusiastic supporters. More information on UCI Law is available here. Please follow us on Twitter and Instagram @ucilaw.