Back to Top
Carson Capps, UCI Law 2021 Graduate, Receives Inaugural CLEA Outstanding Externship Student Award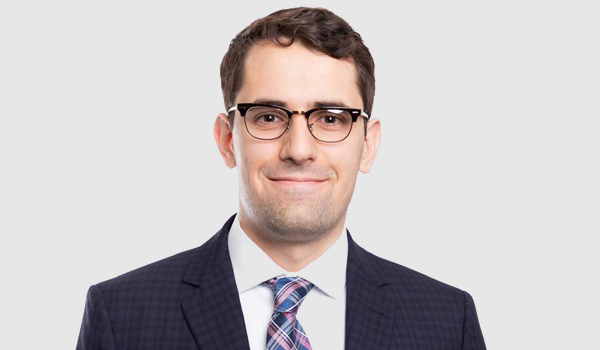 The University of California, Irvine School of Law (UCI Law) is thrilled to announce Carson Capps, a 2021 UCI Law graduate, received the inaugural Clinical Legal Education Association (CLEA) Outstanding Externship Student Award. 
"Carson is a dedicated and passionate environmental justice advocate," said D'lorah Hughes, Director of Externships at UCI Law. "As a student, his work for the non-profit Orange County Coastkeeper was outstanding -- he exemplifies all of the qualities that make an extern and a lawyer excel in the field of environmental litigation and advocacy."
In fact, due in part to his exemplary externship work, Carson received a full-time, post-graduate Public Interest Fellowship to continue his environmental work at California Coastkeeper Alliance where he will take his talents to a statewide platform.
"The externship program was easily one of the most impactful experiences from my time at UCI Law," said Carson. "The opportunity to gain practical experience in a relatively niche field of law like environmental enforcement while also serving the Orange County community meant a lot to me. The support I received from within UCI Law and from Orange County Coastkeeper externally was amazing. I'm incredibly honored to be recognized in this way–I'm just glad I could be helpful!"
During his time externing at Coastkeeper, Carson participated in multiple advocacy projects, created a YouTube video to help engage the public in Coastkeeper's legal work during the pandemic, and assisted in drafting important documents for Clean Water Act Litigation. He adapted to a remote externship experience and found ways to stand out and stay connected both with his supervisor and with his colleagues. Carson even assisted his supervisor in transitioning to a new role by taking on additional work until a new attorney was hired. He then supported the new hire in onboarding and helped her get acquainted with the substantive law. Carson managed all of this during a global crisis, helping Coastkeeper adapt to become a virtual advocacy organization from the kitchen table of his apartment. 
"Carson could not have brought his talent to Coastkeeper at a better time. Though I didn't realize it when I initially hired him, 2020 would be an extremely challenging time for me both personally and professionally," explained Sarah Spinuzzi, Senior Staff Attorney at OC Coastkeeper. "I was lucky enough to have a dedicated extern who could rise to the occasion by providing attorney-level work product and advocate with the enthusiasm of a bright, young student. I look forward to seeing his career in environmental law grow with our partners at California Coastkeeper Alliance."  
In addition to his work in the externship program, Carson completed more than 80 hours of pro bono work with the City Council Comments Project.  He was also a standout student in UCI's Environmental Law Clinic, described by his professors as "remarkably thoughtful, committed to social justice, and a hard worker."

Photo: Carson Capps pictured with Sarah Spinuzzi, Senior Staff Attorney at OC Coastkeeper.
More about Experiential Learning at UCI Law
UCI Law focuses on real-life learning as a core part of the curriculum starting in students' first year. The Law School consistently ranks at the top for its reputation among legal educators nationwide, and has emerged as a preeminent law school for clinical, practical and real-world experiential training. Placing a strong emphasis on practical training enables UCI Law students to gain valuable experience representing a variety of clients in need and working to address pressing issues in the community. 
As part of the emphasis on experiential learning, students at the law school are guaranteed a placement in a 6-unit core clinic to fulfill the clinical education graduation requirement. In addition, they are given the opportunity to enroll in elective clinics and participate in our robust externship and pro bono programs. All law students are encouraged to complete 120 hours of pro bono work prior to graduation. First-year students conduct interviews at a local legal aid office as part of a 6-unit course in Lawyering Skills. Through this array of experiences, UCI Law students gain exposure to clients' real-life experiences with the legal system, professional responsibility issues, and potential career paths.