Back to Top
A note from Dean L. Song Richardson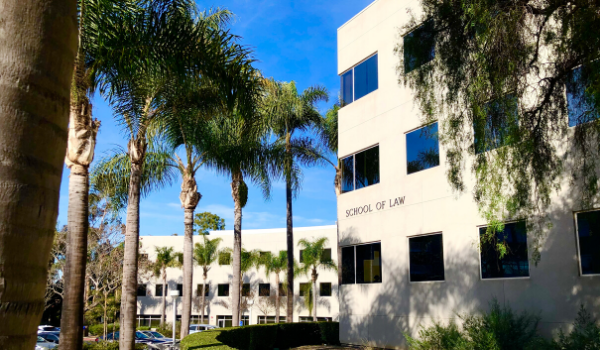 Dear UCI Law Community,
U.S. News & World Report released its latest law school rankings, and I'm delighted to let you know that UCI Law maintains its extraordinary reputation for teaching and scholarship as well as its strong commitment to public service. These aspects of our school have defined us from the beginning and are integral to our mission of promoting excellence, innovation, and an ethic of professionalism. Although the rankings fluctuate each year, we remain a top law school with an overall ranking of 27 and a peer reputation ranking of 21. UCI Law is also proud to be ranked No. 9 in diversity, moving up more than 10 spots from last year.
In addition, our many strengths are reflected in the specialty rankings. We are preparing students to be practice-ready with a clinical training program ranked 8th in the country and a legal writing program ranked 11th. In areas as diverse as tax law, criminal law, and constitutional law, we have programs ranked in the top twenty. We also have three more programs, dispute resolution, intellectual property, and international law, ranked in the top 25. Our intellectual reach clearly continues to grow.
With programs like these, we remain an academic destination for top students. Our already impressive student selectivity and admissions-related statistics, including our median GPA, our median LSAT, and our acceptance rate, grew even stronger this year, reflecting the appeal of our high-quality program of legal education. Our employment numbers also remain high, despite the fact that U.S. News discounts positions funded by the University of California President's Public Service Law Fellowship Program. These fellowships secure extraordinary employment opportunities for our students with stellar public interest organizations around the world, such as the Office of the United Nations High Commissioner for Refugees, Media Legal Defence Initiative, California Appellate Project, and L.A. County City Attorney's Office. Because a commitment to service is one of our law school's core values, we remain dedicated to making these important pathways to practice in government and public interest available to our students.
In closing, thank you for being a part of our extraordinary community. I also want to express my heartfelt appreciation for your steadfast devotion to the continuity of legal education at UCI Law over the past few challenging weeks. It has been truly amazing to witness the grit, resilience and sheer determination of every one of you. 
All my best,
L. Song Richardson
Dean and Chancellor's Professor of Law
UCI Law