Back to Top
UCI Law Professor Shauhin Talesh Selected as a Faculty Innovation Fellow by UCI Beall Applied Innovation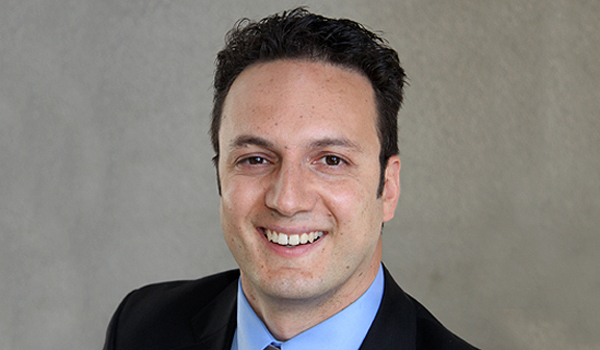 UCI Law Professor Shauhin Talesh has been selected as one of the inaugural Faculty Innovation Fellows by UCI Beall Applied Innovation. Talesh will be recognized at an awards reception held on Friday, Jan. 24 at the Cove.
This two-year appointment comes with a $5,000 stipend, an annual half-day retreat, a guest speaker series and the opportunity to nominate future Fellows. The selection process considered one's contributions to profession, students and the community at-large based on input from the School in which the nominee has worked, as well as Applied Innovation's direct interactions with the candidate. 
As a Faculty Innovation Fellow, Talesh will be examining the role of cyber insurance and its impact on cybersecurity – specifically the role that insurance and insurance institutions play in constructing the meaning of compliance with privacy laws and dealing with data breach. He will also research how cyber insurers are also acting as regulators over organizations through the risk management services they offer with this insurance. 
As an interdisciplinary scholar, Talesh's work spans law, sociology, and political science. His recent empirical research focuses on how private organizations often shape the content and meaning of laws designed to regulate them and what effect such response have on consumer and civil rights. His scholarship has appeared in multiple law and peer-reviewed social science journals including Law and Society Review and has won multiple awards in Sociology, Political Science and Law & Society.
UCI Beall Applied Innovation brings campus-based discoveries together with Southern California's vibrant business community to support job creation and economic growth. To make this happen, UCI Beall Applied Innovation facilitates connections between UCI and entrepreneurs, inventors, the business community and investors. Additionally, UCI Beall Applied Innovation serves as a portal to the California and U.S. market and is helping to position Orange County, both nationally and internationally, as an innovative and robust business community and ecosystem.
About the University of California, Irvine School of Law
The University of California, Irvine School of Law is a visionary law school and provides an innovative and comprehensive curriculum, prioritizes public service, and demonstrates a commitment to diversity within the legal profession. UCI Law students have completed more than 90,000 hours of pro bono work in the past decade. Forty-five percent of UCI Law's graduates are students of color. The collaborative and interdisciplinary community at UCI Law includes extraordinary students, world-renowned faculty, engaged alumni, and enthusiastic supporters. More information on UCI Law is available here. Please follow us on Twitter and Instagram @ucilaw and SnapChat: ucilaw.