Back to Top
UCI Law Hosts Annual Student Life & Pro Bono Awards Ceremony Virtually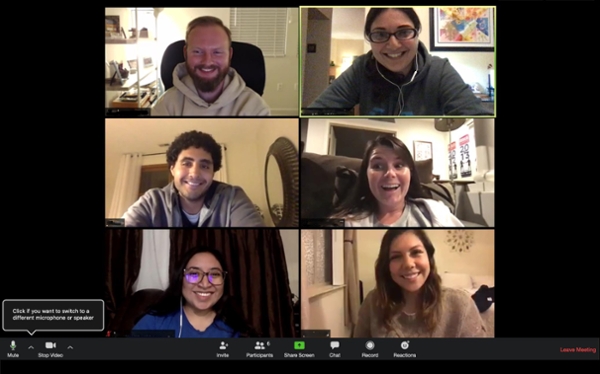 UCI Law hosted its annual Student Life & Pro Bono Awards – virtually, due to the COVID-19 pandemic -- on May 14. Faculty and staff honored and celebrated UCI Law students' pro bono and leadership work, and recognized the supervisors and supporters who assist the students.
The Class of 2020 completed more than 10,000 hours of pro bono during their time at UCI Law, and 94 percent of the class participated in pro bono activities. Nearly a third of the Class of 2020 (31 percent) volunteered at least 120 hours, and 25 students volunteered more than 200 hours during their time at UCI Law, graduating with Pro Bono High Honors.
In addition, three students of the Class of 2020 volunteered 300 hours or more – and, one student in particular volunteered more than 600 hours, more than any other UCI Law student ever. Emily Genzlinger volunteered nearly 610 hours (the next closest student completed 350 hours). 
The Class of 2020, 2021 and 2022 have participated in more than 100 pro bono projects. Since 2009, UCI Law students have completed more than 100,000 pro bono hours.
Students' advocacy included recent work to provide legal services during the COVID-19 pandemic. UCI Law graduates have been advocating for those most vulnerable at this time, including prisoners, seniors, domestic violence survivors, the homeless, and those that are suddenly unemployed. This effort was not a surprise given that UCI Law students have always been working to protect vulnerable populations: fighting for justice for criminal defendants, seeking rights for those that are undocumented, protecting the homeless from over policing, and working to protect current and former service members in need of assistance.
The UCI Law Leadership and Service awards were also announced at the event. The awards are created by students, and recipients are nominated and chosen by peer vote. Individual student awards include the community bridge builder award, the UCI Law community builder award, the trailblazer award and the UCI Law legacy award. The ceremony also recognized the Public Interest Law Fund for excelling at community outreach, and the Center for Law, Equality and Race for enhancing the intellectual community at UCI.