Back to Top
UCI Law Dean and Chancellor's Professor of Law L. Song Richardson Recognized with Trailblazer Award from the National Asian Pacific American Bar Association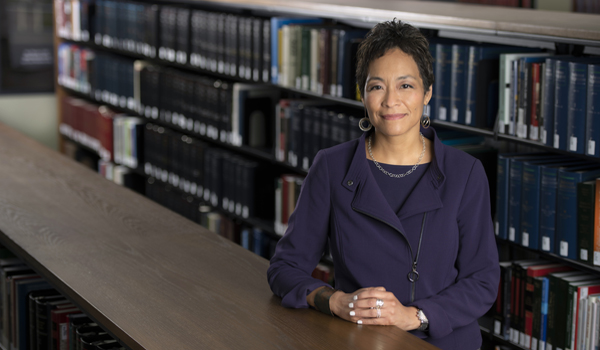 L. Song Richardson, the Dean and Chancellor's Professor of Law at UCI Law, has been recognized by the National Asian Pacific American Bar Association (NAPABA) with the Daniel K. Inouye Trailblazer Award. The Trailblazer Award is the NAPABA's highest honor and recognizes the outstanding achievements, commitment, and leadership of lawyers who have paved the way for the advancement of other Asian Pacific American attorneys.
"I am truly honored to be recognized with such an award and alongside such an impressive group of individuals," said Dean Richardson.
The NAPABA states that those who are considered Trailblazers, have demonstrated vision, courage and tenacity throughout their careers and practice. Additionally, they have made substantial and lasting contributions to the Asian Pacific American legal profession, as well as the broader Asian Pacific American community.
Others being recognized alongside Dean Richardson with the Daniel K. Inouye Trailblazer Award include:
Glenn Magpantay, Executive Director at National Queer Asian Pacific Islander Alliance
Mari Matsuda, Professor of Law at William S. Richardson School of Law, University of Hawaii
The Honorable Rosa Peng Mroz, Judge of the Maricopa County Superior Court in the State of Arizona
Eric Yamamoto, Fred T. Korematsu Professor of Law and Social Justice at William S. Richardson School of Law, University of Hawaii