Back to Top
UCI Law Distinguished Professor of Law Rachel F. Moran Named 2020-2021 Hagler Fellow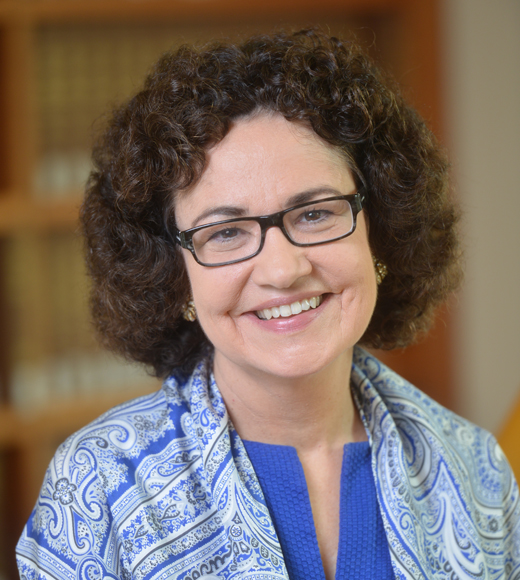 The University of California, Irvine School of Law (UCI Law) is delighted to announce that Distinguished Professor of Law at UCI Law Rachel F. Moran has been named a 2020-2021 Hagler Fellow by the Hagler Institute for Advanced Study at Texas A&M University.
Prof. Moran is one of the nation's leading scholars in education policy, civil rights, and race and the law. She rejoined UCI Law in 2020 after serving as Dean Emerita and Michael J. Connell Distinguished Professor of Law at UCLA School of Law. She was a founding faculty member at UCI Law from July 2008 to June 2010. Before that, Prof. Moran was the Robert D. and Leslie Kay Raven Professor of Law at Berkeley Law. Prof. Moran is an elected member of the American Law Institute and a former president of the American Association of Law Schools. In 2012, President Barack Obama appointed her to serve on the Permanent Committee for the Oliver Wendell Holmes Devise, which commissions volumes on the history of the Supreme Court.
"The Hagler Fellowship offers a remarkable opportunity to work on issues that will shape the future of the Latinx population in the United States," said Prof. Moran. "In California, Latinx are now the single largest racial or ethnic group in the state, and in Texas, Latinx will soon surpass the non-Hispanic white population in numbers. Both California and Texas are of pivotal importance to the country's economic growth and political fortunes. UCI Law and Texas A&M Law are young institutions committed to excellence, innovation, and service.  They will be ideal locations in which to develop programs that prepare a new generation of Latinx youth for leadership roles as citizen-lawyers in their states and throughout the nation."
Hagler Fellows work with A&M faculty, researchers and students in various colleges and departments, including its law school, school of business, colleges of agriculture and life sciences, architecture, liberal arts, and much more. The Hagler Institute for Advanced Study was established in 2010 to continue building on Texas A&M's academic reputation and to provide a framework to attract top scholars from around the nation and abroad for year-long appointments.