Back to Top
UCI Law Clinic Director David Kaye and the International Justice Clinic Establish Human Rights and Social Media Initiative with Support from Knight Foundation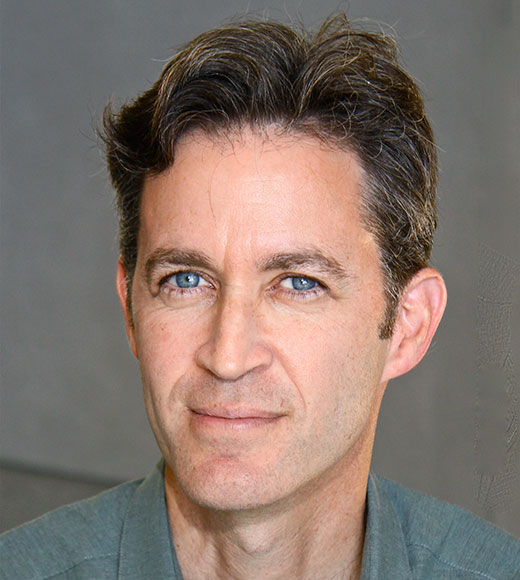 The International Justice Clinic at the University of California, Irvine School of Law (UCI Law) and Clinic Director David Kaye have been researching the models of self-regulation and multi-stakeholder governance of content moderation on digital platforms over the last year. Supported by the John S. and James L. Knight Foundation, the research has led to the establishment of the Human Rights and Social Media Initiative to monitor and assess developments related to the regulation of online content moderation.
"Our work wouldn't have been possible without Knight Foundation's generous gift," explained Prof. Kaye. "We have been able to bring together a group of stakeholders led by the non-governmental organization Article 19 to prepare to launch the first 'social media council,' a transparent, multi-stakeholder compliance mechanism for overseeing content moderation practices on the basis of international human rights standards."
In addition to its social media council work, the Initiative is focused on Facebook's new Oversight Board, a self-regulatory body set up to decide appeals of content moderation decisions made by the company. The Initiative, in partnership with Prof. Kaye's (now former) mandate as U.N. Special Rapporteur on freedom of opinion and expression, published a July 2020 report to the U.N. Human Rights Council analyzing the Board from an international human rights standpoint.
According to Mary Hansel, Deputy Director of the Initiative, "Our joint report focuses on the Oversight Board as the most salient development in the space of platform self-regulation. Although the Board appears to be a significant step forward in content moderation oversight, it raises substantial human rights concerns. As the report details, such concerns include: a lack of express basis to applying human rights standards, an extremely limited remedial scope, gaps in transparency, inadequate opportunities for stakeholder engagement, ties to Facebook undermining the Board's independence, and weak diversity and representation."
Overall, the Initiative has been able to make the following assessments:
The environment for the regulation of online content is dynamic, with governments, companies and civil society struggling to identify the models that best implement their interests.
From a human rights perspective, there are good reasons to be suspicious of State content-focused regulations, including recent and forthcoming efforts by the U.S., French and Brazilian governments.
Company self-regulatory models, such as Facebook's Oversight Board, may promote human rights accountability but must comply with human rights standards, particularly the U.N. Guiding Principles on Business and Human Rights.
Regulation and oversight of content moderation itself may be a limited approach and broader approaches taking on company business models and competition policy could have deeper impacts on content policies and practices.
And, finally -- experimenting with different oversight models by bringing them to fruition might be necessary to accurately gauge their human rights impacts.
The Initiative will continue to monitor and assess developments in this rapidly evolving landscape and their impact on human rights.
Last year, UCI Law received $170,000 from Knight to support two research projects on the destabilizing effects of digital speech on American democracy and models of self-regulation and multi-stakeholder governance of content moderation on digital platforms. This grant to UCI was part of Knight's $50 million initiative to spur new research on technology's impacts on democracy.
"While the circumstances of recent months have made more visible the harms associated with disinformation and other dangerous speech online, mitigation efforts have also fed concerns of censorship and bias," said John Sands, Knight's director of Learning and Impact. "As governments and industry approaches to content moderation evolve, this work led by David Kaye is adding critical leavening to the public conversation and policy dialogue about the future of free expression online."
About the John S. and James L. Knight Foundation
Knight Foundation is a national foundation with strong local roots. We invest in journalism, in the arts, and in the success of cities where brothers John S. and James L. Knight once published newspapers. Our goal is to foster informed and engaged communities, which we believe are essential for a healthy democracy. For more, visit kf.org.