Back to Top
UCI Law Student Sarah Kahn Named a Finalist for PSJD Pro Bono Publico Award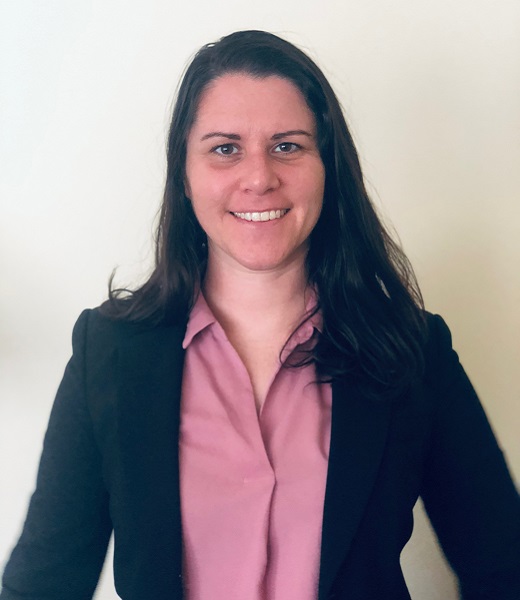 The University of California, Irvine School of Law (UCI Law) is delighted to announce that Sarah Kahn, a 3L at UCI Law has been named a finalist for the PSJD Pro Bono Publico Award. The award honors a law student who has shown an extraordinary commitment to law-related public service work and contributes to the overall growth of pro bono culture within their law school and their broader community.
"I can't think of anyone else who is more deserving of this award than Sarah," said Anna Davis, Director of Pro Bono Programs at UCI Law. "She is an absolute warrior for social justice, and has done so much to advocate for rights of detainees and prisoners in Orange County, and provided opportunities to her fellow students to join her crusade."
Sarah has already devoted 400 hours to pro bono work while at UCI Law -- focusing on improving the rights of those that are confined or denied dignity by the government. Much of her work has been with the ACLU of Southern California, focusing on the rights of those in jails and prisons.
"At ACLU SoCal we think of Sarah more like a colleague than an extern. I have met many law students who are willing to spend hours working on legal briefs and research," said Jacob Reisberg, Jails Conditions and Policy Advocate at ACLU. "But Sarah is one of the rare few who prioritizes deep human connection with many of the incarcerated people on whose behalf we fight. She is an advocate in the truest sense of the word."
"The compassion and integrity Sarah brings to this work on top of legal skills is what we need more of from attorneys," said Daisy Ramirez, Jails Conditions and Policy Coordinator at ACLU. "She has built trusting relationships with system-impacted people and community members and is intentional about centering their experiences and agency. She is committed to integrated advocacy and organizing efforts to advance systemic change. She is a movement lawyer in the making."
Sarah has also worked on behalf of asylum seekers at the border in Tijuana with Al Otro Lado. Other projects include fighting for immigrants in detention centers, helping Legal Permanent Residents apply for citizenship, and preparing expungement applications for those with past criminal convictions. 
"The most meaningful experience of law school for me has been clinic and pro bono work, especially working with incarcerated and system-impacted people to change the way that our community members protect and support one another," said Sarah. "I'm humbled and grateful to be a finalist for this award. I feel lucky to be at a school that has provided so many pro bono opportunities and to have had the opportunity to learn with and from incredible UCI faculty and students, attorneys, and advocates."
There are four other PSJD Pro Bono Publico award finalists named – the winner will be announced in 2021.