Back to Top
UCI Law Student, Aaron Johnson '22, Awarded the Black Prosecutors Association of Los Angeles' Alfred Jenkins Scholarship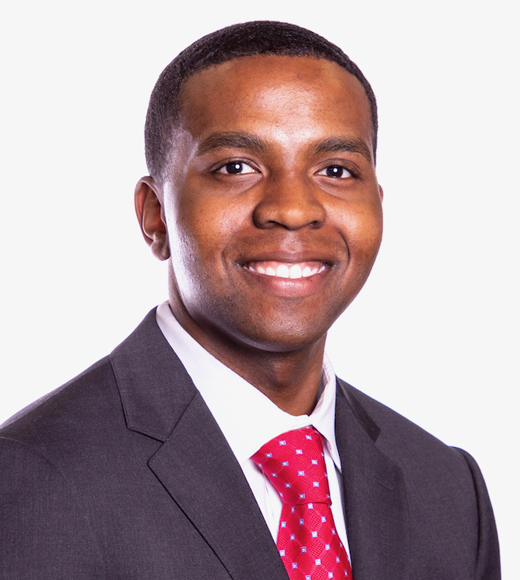 Aaron Johnson '22, a student at UCI Law, has been awarded the Black Prosecutors Association of Los Angeles' (BPLA) 9th Annual Alfred Jenkins Scholarship. Aaron is the second UCI Law student to be awarded the scholarship, which will help him pursue his goal of becoming a prosecutor -- in 2018, Jaquesha Scott '19 received the scholarship.
"From the moment I began participating in high school mock trial, I knew that I wanted to become a prosecutor," said Aaron. "I was instantly attracted to the thrill of conducting a cross-examination and the privilege of representing the People and protecting them from heinous crimes. It is a sincere honor to receive the Alfred Jenkins Scholarship and to be recognized by such a prestigious community of Black prosecutors."
"The recent police shootings of Jacob Blake, George Floyd, Breonna Taylor, and many others have re-illuminated the reality that the criminal justice system disproportionally affects the Black community. I believe enacting equitable reform will require employing more Black attorneys within prosecutorial agencies. As a progressive prosecutor, I hope to advocate for more community justice courts, pretrial diversion programs and policies that hold police officers who use excessive force fully accountable for their crimes. Such reforms will help stop this vicious cycle of history from repeating itself," he added.
The scholarship is presented annually to two second- or third-year law students at ABA accredited law schools in Los Angeles or Orange County. The award is geared toward students interested in becoming local, state or federal prosecutors and given in honor of Alfred Jenkins, a retired Los Angeles County Deputy District Attorney, who has devoted his adult life to mentoring and tutoring law students in preparation for the California Bar Exam, free of charge.
The BPLA is a public service organization -- among its objectives are to ensure that justice is provided to those who enter the criminal justice system through fair and firm prosecution, to honor the history of African Americans in the profession of criminal prosecution, and much more.