Back to Top
UCI Law Student Selected as Robert Wood Johnson Foundation Health Policy Research Scholar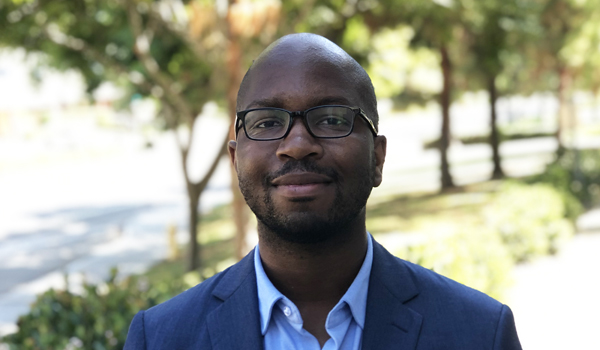 Bryant Jackson-Green, a J.D. candidate at UCI Law and Ph.D. student with UCI's School of Social Ecology, has been selected as a Health Policy Research Scholar with the Robert Wood Johnson Foundation. The program is led by the Johns Hopkins School of Public Health. 
"I am incredibly excited and honored to join Health Policy Research Scholars," said Bryant. "Among the many health challenges in the United States, there is a particular need for interdisciplinary research to improve health outcomes in currently and formerly incarcerated populations. HPRS mentorship, training, and financial support will enable my research on the determinants of health in jails and prisons and assessing how correctional institutions succeed or fail at managing health risks." 
Jackson-Green is part of UCI's Program in Law and Graduate Studies. Designed to be one of the broadest programs of its kind, the program furthers the interdisciplinary study of law by allowing students an opportunity to combine law with graduate research degrees from across campus. 
"I'm thrilled that Bryant has been selected for this distinguished honor," said Professor of Law and Director of the concurrent degree program, Shauhin Talesh. "Bryant's research focuses on the intersection of health, criminal justice policy, and organizational behavior and reflects the virtues of approaching legal and policy questions from an interdisciplinary perspective." 
Those awarded this honor apply their research to advance health and equity to build a Culture of Health, one that enables everyone in America to live longer, healthier lives. The Health Policy Research Scholar program was created for students from historically underrepresented populations and/ or disadvantaged backgrounds—students whose race, ethnicity, socioeconomic status, ability, or other factors allow them to bring unique and diverse perspectives to their research. In addition to gaining new leadership skills, scholars receive personal and professional support from expert mentors and peers in applying their research to advance equitable and inclusive policy and practice.