Back to Top
UCI Law Chancellor's Professor of Law Michele Goodwin Writes to Congresswoman Nancy Pelosi Calling for Removal of Justice Taney's Bust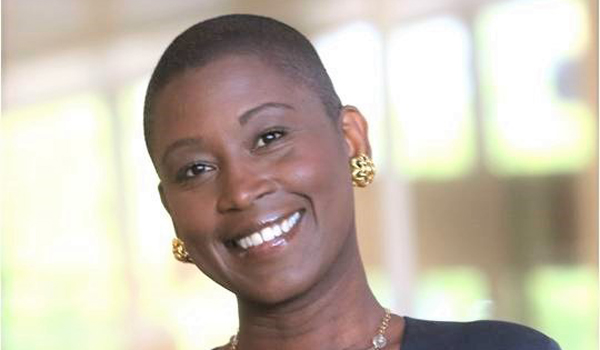 Michele Goodwin, Chancellor's Professor of Law at UCI Law, wrote an open letter to Speaker of the House and Congresswoman Nancy Pelosi calling for the removal of Chief Justice Roger Brooke Taney's bust from the United States Capitol. In June, Speaker Pelosi drafted legislation calling on Congressional leadership to shed its halls of statues bearing likenesses to and honoring Confederates, however it did not include the removal of Justice Taney's bust. This week the House voted to remove monuments representing the Confederates and Justice Taney was added to that list – Goodwin's open letter seemingly having an influence on the legislation.
"Chief Justice Roger B. Taney was an outspoken proponent of slavery and vocal Confederate sympathizer whose rulings declared that Black people would never be worthy of freedom or citizenship in the United States," said Goodwin. In her open letter, she explains in detail Justice Taney's legacy as a jurist, particularly in cases that further embedded slavery in American law, including Dred Scott, a case where he declared enslaved Africans were "of an inferior order, and altogether unfit to associate with the white race."
The legislation states: While the removal of Chief Justice Roger Brooke Taney's bust from the United States Capitol does not relieve the Congress of the historical wrongs it committed to protect the institution of slavery, it expresses Congress's recognition of one of the most notorious wrongs to have ever taken place in one of its rooms, that of Chief Justice Roger Brooke Taney's Dred Scott v. Sandford decision.
In her op-ed, Prof. Goodwin also suggested Taney be replaced with Thurgood Marshall – she explained that Marshall "whose astute advocacy and principled jurisprudence not only aided in dismantling the legacies of slavery and Jim Crow, but also advanced women's rights and equality." This appears in the bill as well. The Senate still needs to vote on this legislation.