Back to Top
UCI Law Chancellor's Professor of Law Michele Goodwin Launching New Podcast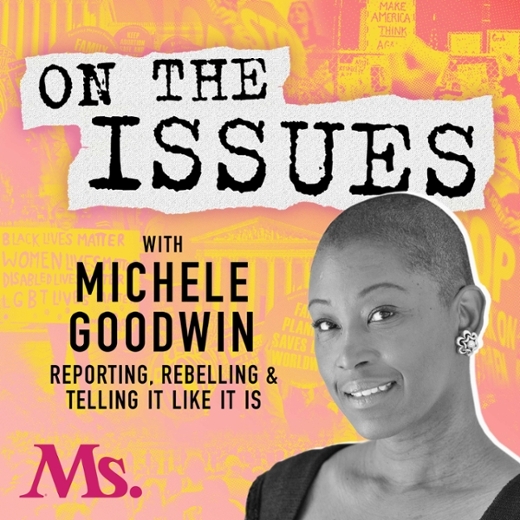 Michele Goodwin, Chancellor's Professor of Law at the University of California, Irvine School of Law (UCI Law) is launching a new podcast with Ms. Magazine titled, "On the Issues with Michele Goodwin." The first episode, which focuses on policing in America, airs on Tuesday, June 30 and features UCI Law Dean L. Song Richardson.
"On this episode we focus on women and policing, elevating the stories and experiences of women, which are often absent from the conversation," said Professor Goodwin. "Even in recent weeks as the nation has erupted in protests related to the tragic murder of George Floyd, some might argue that the killing of 26-year-old Breonna Taylor, an emergency medical technician in Louisville, Kentucky was an afterthought, even though her death too was no less inhumane, violent, and preventable."
In other upcoming podcasts, topics will include: June Medical Services, LLC v. Russo and abortion rights in the United States; a Supreme Courts of the United States review; voting rights and voter suppression; the November elections; and much more.
And, other guests will include: Senator Carol Moseley Braun, the first African American woman elected to the U.S. Senate; Congresswoman Katie Porter (D-CA 45th); Erwin Chemerinsky, the Dean of Berkeley Law and founding dean of UCI Law; Domingo Garcia, National President of the League of United Latin American Citizens (LULAC); among many other esteemed guests.
More About Michele Bracher Goodwin
Professor Goodwin researches and teaches in the areas of constitutional law, torts, health law, and feminist jurisprudence. She is the founding director of the Center for Biotechnology and Global Health Policy and its acclaimed Reproductive Justice Initiative. An expert in reproductive rights, race relations, racial disparities, and much more, she recently authored the book "Policing the Womb: Indivisible Women and the Criminalization of Motherhood," (Cambridge University Press, February 2020).
In addition, Professor Goodwin is an internationally renowned voice and expert on civil liberties and civil rights. She has been featured in Politico, Salon.com, Forbes, The Washington Post, The New York Times, Los Angeles Times, and The Boston Globe, among others. Prolific in her work, she is the author of five books and numerous law review articles. Professor Goodwin's scholarship is published in The Yale Law Journal, Harvard Law Review, Cornell Law Review, NYU Law Review, California Law Review, and Northwestern Law Review, among others.