Back to Top
UCI Law Chancellor's Professor of Law Michele Goodwin Recipient of a 2020-21 Academic Senate Distinguished Faculty Award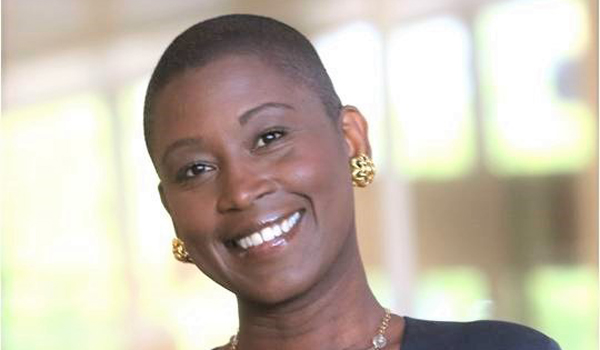 The University of California, Irvine School of Law (UCI Law) is delighted to announce that Chancellor's Professor of Law Michele Goodwin is the recipient of a UCI 2020-21 Academic Senate Distinguished Faculty Award. The award is the highest honor bestowed by the Academic Senate – it is given to a Senate member who has achieved excellence through their activities in research, mentorship, teaching, and service.
"I am honored and grateful to the Academic Senate for recognizing my scholarly career and placing me among the ranks of the university's most eminent scholars who have previously received the Distinguished Faculty Award," said Goodwin. "I feel a special sense of gratitude to my colleagues for recognizing my field research, contributions in shaping fields of thought, sacrifices, and joys of discovery -- simply those aspects of a scholar's life that mark an academic research career. I am deeply moved."
Professor Goodwin is the founding director of the UCI Law Center for Biotechnology and Global Health Policy and its acclaimed Reproductive Justice Initiative. She researches and teaches in the areas of constitutional law, torts, health law, and feminist jurisprudence. An internationally renowned pioneer and pathbreaker, Goodwin has helped to establish the field of health law and subspecialties in law and medicine, including biotechnology and biosciences and the law, as well as race and bioethics. Her scholarship has been cited by courts, congress, civil society organizations, and news media throughout the world. A prolific author, she recently authored the book "Policing the Womb: Indivisible Women and the Criminalization of Motherhood," (Cambridge University Press, February 2020).