Back to Top
UCI Law Student, Marquise Findley-Smith, Selected to be a 2020 Black Public Defender Association Summer Fellow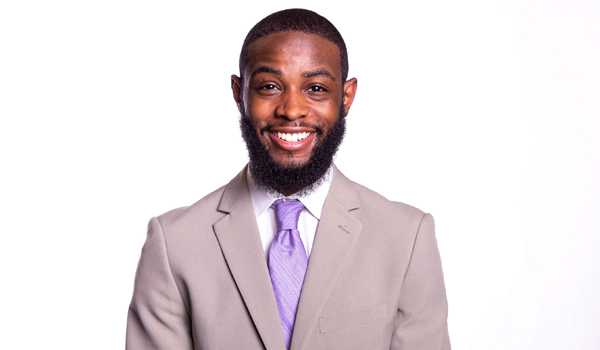 Marquise Findley-Smith, a rising 3L at UCI Law, has been awarded a Black Public Defender Association (BPDA) 2020 Inaugural Summer Public Defense Law Fellowship. He is one of three BPDA Summer Fellows chosen out of a pool of 65 applicants.
"It is a tremendous honor to be included with the amazing group of law students that make up the Black Public Defender Association's Inaugural Summer Fellowship Class," said Marquise. "To effectuate change within the criminal justice system, it is vital we promote diversity in every space. I look forward to using the experience I've gained at UCI Law to collaborate with a network of attorneys that identify with and are committed to the populations they serve."
The purpose of the fellowship is to advance diversity in the criminal defense community by giving underrepresented populations an opportunity to gain experience in a criminal defense law practice. Marquise will receive a summer stipend and be paired with an experienced public defender member of BPDA who will serve as their mentor – he will be joining the Bronx Defenders as a summer intern in the Criminal Defense practice.