Back to Top
A Time for Action, Not Platitudes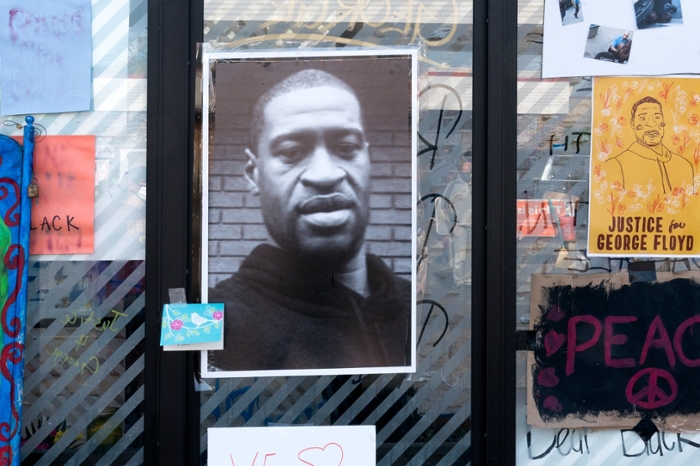 Dear UCI Law Community,
I have been ripped apart by the events of the past few weeks. Not because the issues are new, but precisely because they are not.  I am a Black, Korean, female dean. I have spent my entire career fighting for racial justice, for police reform, and for diversity, equity and inclusion.  Both personally and professionally, I recognize that Anti-Blackness and racism (explicit, implicit, institutional, structural, and systemic) have existed for centuries in this country, too frequently aided by the force of law.
I care very deeply about these issues. I have given them serious thought, not just in this moment, but over the course of my life and career, and now as dean of our law school.  Yet, I have avoided writing a message on behalf of our community before today. Why? Because I understand the seriousness of words and promises, and because I firmly believe that our communities deserve action, not platitudes.  
I hope that this time, national attention on Anti-Blackness, racism and violence against Black people will be different -- that this moment will not follow the same heartbreaking path as so many similar moments in our nation's history where sadly, nothing really changes. So, I am heartened by the fact that many across the nation are coming to grips with the historic forms of violence inflicted against Black people. Many that have never spoken out against Anti-Blackness and racism (in whatever form it might take), or who have never stood with or supported people affected by these issues, are doing so now.   Yet, our statements alone are insufficient.  
Now is a critical time and opportunity for action. Of course, expressions of support are important and speaking out about the injustices that Black people have borne for centuries is critical.  However, I recognize that our statements alone cannot and will not resolve the racial problems festering in our society.  They will not bring back the lives lost.
Dismantling centuries of Anti-Blackness and racism will not occur overnight, and it will not be easy. The real question is whether we are willing and have the courage to commit to taking action in support of our words in order to make meaningful change. And if so, what actions will we commit to taking? To what extent are we willing to endure the discomfort and possible pain that accompanies real and lasting change and to commit the resources necessary to carry out the vision of our statements? Only through courage, commitment, and resolve will we make lasting changes.  This will require confronting our own privilege and making sacrifices.  
If we want this moment to be different, then it is up to us as a community to make it so. I challenge all of us, including me, to do better. As your dean, my commitment to our community is to make the law school welcoming, inclusive, and safe—a place where everyone can flourish. 
What I also know is that we must commit to action and not simply platitudes.  And for us at UCI Law, change not only begins with asking how we can do better to fight against Anti-Blackness and racism, in all of its manifestations, here, but also asking how we can use our voices, our power, and our influence to make changes in the profession and society. The two are not mutually exclusive, but the former is a prerequisite.
I will reach out again to share all the things that UCI Law will do moving forward, not just today, tomorrow, next week, or next month — but in a lasting, meaningful, institutional and structural way that will outlast those who are here now. 
I hope you will join me. Let's go change the world together.

Dean L. Song Richardson