Back to Top
Leslie P. Culver, Visiting Professor of Lawyering Skills at UCI Law, Receives Fulbright U.S. Scholars Award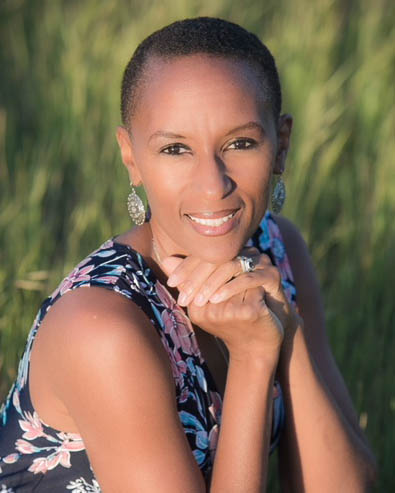 The University of California, Irvine School of Law (UCI Law) is thrilled to announce that Visiting Professor of Lawyering Skills at UCI Law Leslie P. Culver has been selected for the prestigious Fulbright U.S. Scholars Program at the University of the Free State (UFS) in South Africa for the 2020-2021 academic year.
Culver will be joining the Department of Public Law at UFS where she will be conducting research on "Conscious Identity Performance and Legal Practice: A Comparative Analysis of the United States and South Africa." The project will explore the South African legal education system, legal profession and broader legal culture to develop comparative perspectives on teaching legal writing to and the identity performance strategies of traditionally marginalized attorneys in the United States and South Africa.
"The work of identity performance has been very personal to me for many years, so I am grateful to Dean Song Richardson; Senior Associate Dean for Academic Affairs, Trilby Robinson-Dorn; and the broader UCI Law community for the intellectual space and support to have these important conversations with our bright and engaging students," said Culver. "I am thrilled by this award and believe it will open doors for international awareness and collaboration with my colleagues in South Africa."
Her research interests lie at the intersection of critical race theory, feminist communication, and social science – with the central goal to empower marginalized law students and attorneys toward conscious identity performance. Culver's work joins fundamental aspects of critical race and communication theories into the law school environment to empower marginalized groups who sometimes feel pressure to perform strategies to communicate their identity in a predominantly white legal profession. 
"Professor Culver is deeply committed to cultural awareness within and meaningful access to legal profession for underrepresented law students and attorneys. I know this will benefit the department, faculty, and wider South African legal profession immensely," said Shaun de Freitas, Professor and Head of the Department of Public Law at UFS.
The Fulbright Program is the flagship international educational exchange program sponsored by the U.S. government and is funded through an annual appropriation made by the U.S. Congress to the U.S. Department of State. Participating governments and host institutions, corporations, and foundations around the world also provide direct and indirect support to the Program, which operates in over 160 countries worldwide. Recipients of Fulbright awards are selected on the basis of academic and professional achievement as well as record of service and demonstrated leadership in their respective fields.
Since its establishment in 1946 under legislation introduced by the late U.S. Senator J. William Fulbright of Arkansas, the Fulbright Program has given hundreds of thousands of students, scholars, teachers, artists, and scientists the opportunity to study, teach and conduct research, exchange ideas, and contribute to finding solutions to shared international concerns.