Back to Top
UCI Law Student Kayley Berger Awarded Grand Prize in Rule of Law Writing Competition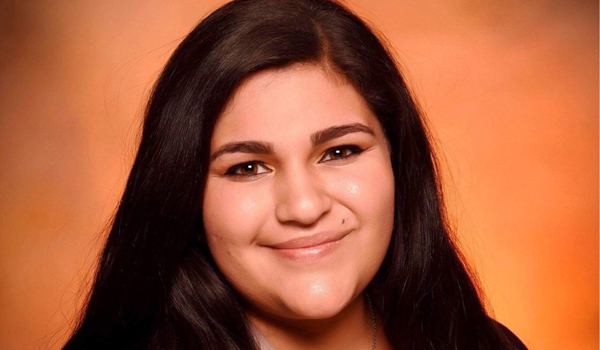 The University of California, Irvine School of Law (UCI Law) is proud to announce that Kayley Berger (J.D./M.B.A Class of 2022) is the recipient of the Beverly Hills Bar Association and Bar Foundation's Rule of Law Writing Competition grand prize for her entry "In Whose Custody? Miranda, Emergency Medical Care, & Criminal Defendants."
Kayley's paper focused on the power imbalance in the emergency medical care context between the most vulnerable defendants (the undocumented) and law enforcement, maintaining that these defendants are not protected by the law's narrative of what counts as "custody" for the purposes of Miranda.  
Article Synopsis: The rule of law surrounding the Fifth Amendment right against self-incrimination will not be respected by the police or public at large until major loopholes which allow the police "to take advantage of indigence in the administration of justice" are closed. The major loophole this Article tackles is the "in custody" requirement for Miranda which allows officers to question suspects without providing them with a Miranda warning. Specifically, this Article will focus on the damage such a loophole causes in the context of emergency medical care. It will consider scenarios where the power dynamics are so severe that the suspect involuntarily confesses to a crime. It, therefore, argues that the courts must expand what is considered "custodial" to represent the actual judicial intent behind Miranda: protecting the disadvantaged from state coercion and abuse. This does not require the courts to expand the rights of the accused, it requires them to close a loophole in an existing right.
The 
Rule of Law Writing Competition
encourages law students to integrate Rule of Law concepts into their writings. Papers may be on any topic either directly discussing an aspect of the Rule of Law, demonstrating how the Rule of Law affected the topic, defining the Rule of Law, criticizing the Rule of Law, or demonstrating the economic social or political effects of the Rule of Law.