Back to Top
UCI Law Vice Dean and Professor Christopher Whytock Named Director of Studies at The Hague Academy of International Law's 2020 Winter Session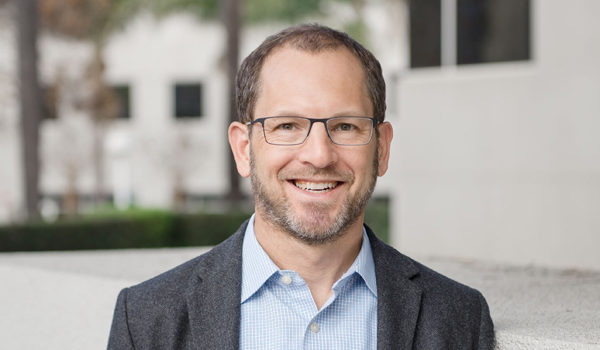 University of California, Irvine School of Law (UCI Law) Vice Dean and Professor Christopher Whytock has been appointed Director of Studies at The Hague Academy of International Law for its 2020 winter course.
Founded in 1923, the Academy is based at the Peace Palace in The Hague, Netherlands, along with the International Court of Justice, the Permanent Court of Arbitration, and the Peace Palace Library. The Academy is among the world's leading centers for teaching and research in public and private international law.
"I am extremely honored to have been appointed to this position, and very grateful to the Curatorium of the Academy for this opportunity," said Whytock. "As a scholar of international law, I can think of no place more exciting to be than The Hague Academy."
Professor Whytock's research focuses on transnational litigation, conflict of laws, and international law. In 2013, the American Law Institute (ALI) appointed Whytock to serve as an adviser on the Restatement (Fourth) of U.S. Foreign Relations Law, and in 2014 the ALI appointed him to serve as an associate reporter for the new Restatement (Third) of Conflict of Laws. He has taught courses on international law, civil procedure, conflict of laws, foreign relations law, and international relations theory.
Professor Whytock's scholarship has appeared in law journals including Columbia Law Review, Cornell Law Review, New York University Law Review and University of Pennsylvania Law Review, and peer-reviewed social science journals including International Security. His books include Research Handbook on the Politics of International Law (co-edited with Wayne Sandholtz) and Transnational Law and Practice (with Donald E. Childress III and Michael D. Ramsey), as well as Conflict of Laws, which is one of the leading treatises on the subject (with Peter Hay, Patrick Borchers and Symeon Symeonides).
About the University of California, Irvine School of Law
The University of California, Irvine School of Law is a visionary law school and provides an innovative and comprehensive curriculum, prioritizes public service, and demonstrates a commitment to diversity within the legal profession. UCI Law students have completed more than 90,000 hours of pro bono work in the past decade. Forty-five percent of UCI Law's graduates are students of color. The collaborative and interdisciplinary community at UCI Law includes extraordinary students, world-renowned faculty, engaged alumni, and enthusiastic supporters. More information on UCI Law is available here. Please follow us on Twitter and Instagram @ucilaw and SnapChat: ucilaw.
Media Contacts:
Mojgan Sherkat
949-824-7937
msherkat@law.uci.edu