Back to Top
Student Perspective: Interning in the Esports Industry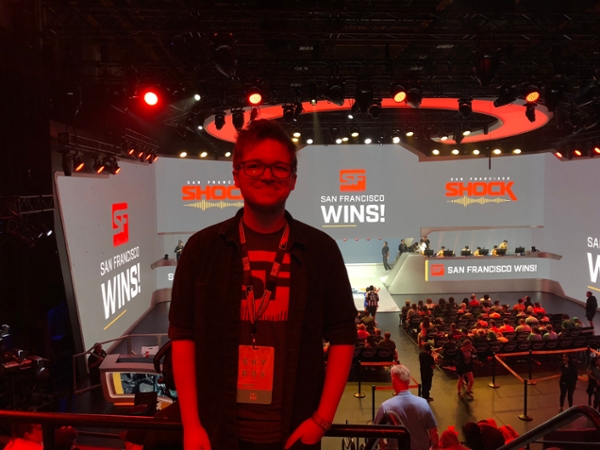 By Samuel Johnson, 2L
Over the last year I've had the privilege of working in the rapidly expanding legal field in the esports industry. Esports is the all-encompassing term for professional video game competition, a billion-dollar industry with millions of fans across the world. UCI has long been at the forefront of this industry with its esports program, which emphasizes career development and furthering diversity in esports.
This summer I interned with attorney Genie Doi, who is Of-Counsel at ESG Law, the first law firm solely dedicated to clients in the esports industry. As part of my internship I had the pleasure of attending the second annual Esports Bar Conference, held at Loyola Law School.
The Esports Bar Association (EBA) is a non-profit, international, professional organization dedicated to providing a forum for practicing attorneys, law students, and other professionals in esports. The EBA improves esports by advocating for sensible public policy, increasing access for underrepresented groups, promoting business and professional standards, and encouraging legal and academic work. Each year, the EBA conference focuses on current esports legal issues by hosting elite speakers in the field.
Panels at the 2019 conference included: State of the Industry; Governance, Player Unions, and Dispute Resolution; Immigration in Esports; International Law Surrounding the Growth of Esports; Betting, Loot Boxes, and Gambling in Esports; and Intellectual Property and Licensing.
The EBA conference reaffirmed my excitement for the future of the legal industry in esports. Attorneys in the emerging field have great influence in shaping how the industry grows, from navigating Title IX requirements for gender parity in collegiate esports to aiding international players with obtaining visas from an immigration system that does not understand the esports industry. The industry also has a desperate need for free to low-cost legal services. Consistent with UCI Law's commitment to public service, I am presently working with fellow EBA members to establish a pro bono program where economically disadvantaged players can receive critical representation when negotiating contracts.