Back to Top
UCI Law Criminal Justice Clinic Client Granted Compassionate Release from Federal Prison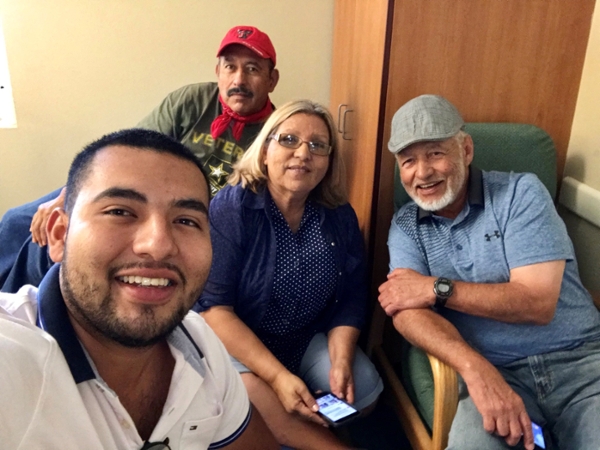 The UCI Law Criminal Justice Clinic is celebrating the grant of compassionate release for client Arturo C., a 69-year-old man who had served 30 years in prison as part of a life sentence for a non-violent drug offense.
The CJC first met Arturo in the fall of 2016 during its first semester of operation. Led by Prof. Katie Tinto, clinic students represented Arturo C., a federal prisoner with a strong record of rehabilitation seeking clemency from President Obama before he left office.
In putting together the petition, authored by clinic students Alison Chabot '17 and Evan Ponec '17, the CJC secured a letter in support of clemency from the judge who initially sentenced Arturo to life. Unfortunately, President Obama's term ended before a review of Arturo's petition took place.
In Spring 2017, CJC students Dallas Diogostine '18 and Matt Takemura '18 converted Arturo's clemency petition into a petition for compassionate release, a petition which asks the Board of Prisons to release a prisoner based on his age, medical conditions, and personal conduct. However, this petition was denied.
The CJC then took advantage of the First Step Act, passed in January 2019, which now allows prisoners to file for compassionate release in court after a denial from the Board of Prisons. With CJC's help, Arturo re-filed his request for compassionate release as a pro se petitioner in federal district court. Luckily, the motion went to the sentencing judge who had first sentenced him to life, and then had written him a letter in support for his request to be release through clemency. The judge appointed the federal public defender, who supplemented Arturo's motion by providing the legal basis for compassionate release under the newly enacted First Step Act.
In an incredible moment for Arturo, the judge granted Arturo's immediate release from prison. The judge based his decision on the combination of Arturo's age, the number of years he has served in prison, his record within prison, and the fact that if he were sentenced for the same crime today, he would not be sentenced to a mandatory life sentence. 
Arturo was happily reunited with his family that very same day. To our knowledge, he is only the second individual in the entire country to receive compassionate release on non-terminal illness grounds under the First Step Act.