Back to Top
Prof. Natapoff's book named Outstanding Academic Title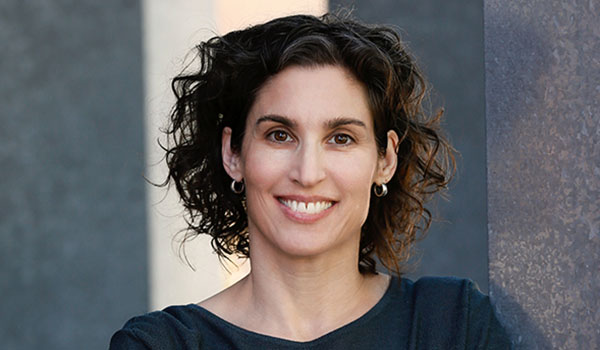 UCI Law Prof. Alexandra Natapoff's co-edited book, The New Criminal Justice Thinking, has been named one of the Choice Outstanding Academic Titles of 2017. Published by NYU Press, The New Criminal Justice Thinking, co-edited by UCLA Prof. Sharon Dolovich, is one of six books honored in the "Political Science" category.
Choice is a publishing unit of the Association of College & Research Libraries and selected its winning books from approximately 5,500 submissions. Selections received a minimum rating of "highly recommended" in their original review, and were analyzed on a variety of categories that measured the title's impact on its subject matter.
"It's such an honor to be selected for this award," Natapoff said. "It's a tribute to all the spectacular authors who contributed to the collection - world-class scholars getting together to think creatively about the big questions facing the modern criminal system."
The book offers an enormous range of analyses, Natapoff said, including what sort of organization the criminal system is; what role the legal doctrine plays; if rules on paper can match the reality on the ground; and the influence of race, wealth, and privilege.
"We were convinced that good answers had to be interdisciplinary, and we were lucky to get that intellectual range in this book - philosophers, legal scholars, sociologists - all grappling with the significance of this complicated institution that shapes the lives of millions of people," Natapoff said. "It was a privilege to edit the collection, I can't tell you how much I learned."
Choice wrote in its original review of The New Criminal Justice Thinking: "This book can profitably be read by criminal justice practitioners, policy makers, and students at all levels. It is a necessary read."
MORE REVIEWS OF THE NEW CRIMINAL JUSTICE THINKING

"The nation has finally begun to discuss our failed approach to criminal justice. Yet too many conversations focus on discreet policy fixes to the exclusion of examining the values that have led us here. The New Criminal Justice Thinking pushes us to understand the status quo as the product of an inter-related system of laws and polices shaped by a set of assumptions about those most impacted by this regime and how they deserve to be treated. It warns that tweaking the system is not enough. We must embrace this thinking if we are to transform criminal justice in America."
—Jon Rapping, Founder and President of Gideon's Promise, 2014 MacArthur Fellow
"In making sense out of the U.S. criminal justice morass and pointing toward transformation, Dolovich and Natapoff have accomplished the nearly impossible. Here is an accessible guide to some of the best work of leading criminal justice scholars. Creative, visionary and erudite, The New Criminal Justice Thinking is a crucial intervention in crucial times."
—Paul Butler, Professor of Law at Georgetown Law
"These essays mount an impressive and broad-ranging critique of the American criminal justice system, offering legal, sociological, psychological, and moral perspectives on the future of institutions that deeply mark our communities and collective life. An essential volume for anyone interested in changing our criminal justice system to produce a more equal and more just society."
—Carol Steiker, Henry J. Friendly Professor of Law, Harvard Law School
"In The New Criminal Justice Thinking, Sharon Dolovich and Alexandra Natapoff take on the ambitious project of understanding what the contemporary American criminal justice system is and what it does at this critical juncture in time. The volume reflects a remarkable willingness to rethink the complex of actors, institutions, laws, and dynamics that operate to police and punish crime. Resoundingly successful at decentering crime from our thinking about the criminal justice system, this book effects an intervention that is crucial to understanding and reforming its injustices."
—Bernard E. Harcourt, Isidor and Seville Sulzbacher Professor of Law at Columbia Law School
"A tremendous collection of thoughtful essays written by preeminent scholars. . . . a cohesive examination of what is wrong with the American criminal justice system, and how we might go about fixing it."
—New York Journal of Books
"[The book] offers several articles that will challenge the reader's thinking and deepen the reader's understanding of how the criminal justice works."
—Criminal Law and Criminal Justice Book Review