Back to Top
Michele Goodwin to receive Sandra Day O'Connor Legacy Award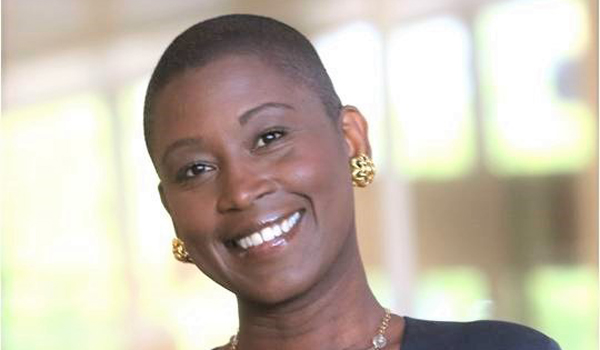 IRVINE, Calif. – The Women's Journey Foundation will award Chancellor's Professor of Law Michele B. Goodwin the Sandra Day O' Connor Legacy Award on March 10 at the foundation's second annual "Making HERstory" event.
"I am honored to receive the Sandra Day O'Connor Award from the Women's Journey Foundation," Goodwin said. "It is a privilege to do the work that I'm called to do, and I am enormously grateful."
"This moment represents a dynamic time in our history - there are more women attending law school and seeking careers within the legal profession than ever before. However, there is more that we can all do to accelerate their progress, including dismantling barriers that keep women and girls from achieving their full potentials in the highest ranks of the profession, not only in law, but also in the arts and sciences," Goodwin added.
Goodwin is one of five women that the Women's Journey Foundation (WJF) will honor. Awardees are being recognized in the fields of community activism, media/journalism, reproductive rights, and, in the case of Goodwin, legal industry.
"This year Professor Goodwin was selected as a Legacy Recipient of the Sandra Day O'Connor Law Award for her leadership and commitment to improving lives, and standing for and with women in the area of Reproductive Rights and Civil Rights," said Justine Arian, Making HERstory event chair and WJF board member. "She is a role model for other women and girls and we are proud to honor her at our second annual Making HERstory event."
Goodwin is founder and director of UCI Law's Center for Biotechnology and Global Health Policy. Her scholarship focuses on bioethics, constitutional law, family law, human rights, medical law, reproductive rights, and torts. Her publications include five books and more than 80 articles and book chapters. Her work has appeared, or is forthcoming, in the Yale Law Journal, Harvard Law Review, California Law Review, Georgetown Law Review, Northwestern Law Review, and the Texas Law Review, among others. She is a member of the American Law Institute and Fellow of the American Bar Foundation.
"I'm mindful about the power of law, and the importance of witnessing, advocating, and providing access to justice," Goodwin said. "Women have used their voices to advocate on behalf of civil rights, equality for all, children, reproductive health, the indigent, immigrants, and so much more. I am moved by the courage, integrity, and bravery of pioneering women whose advocacy for the least among us has rendered a more just society us all."
The WJF is a nonprofit organization whose mission is to strengthen self-reliance in women of all ages so they realize their potential, power and purpose. The WJF is dedicated to uplifting, educating and celebrating women and girls. The Making HERstory event recognizes historical women figures through the portrayal of them in a panel or talk show style discussion where attendees get to learn little-known facts about great women.
"Women have a rich heritage in this country and yet without knowledge of it, we have no lineage. Without a lineage, we are a motherless country," said Patty Turrell, CEO of the WJF. "Generations of girls are growing up reading books without proper representation of women in history. We see this as an issue and an opportunity to change that."
More info on the event, including ticket purchase, is available here.