Back to Top
UCI Law hosts ninth annual Celebration of Books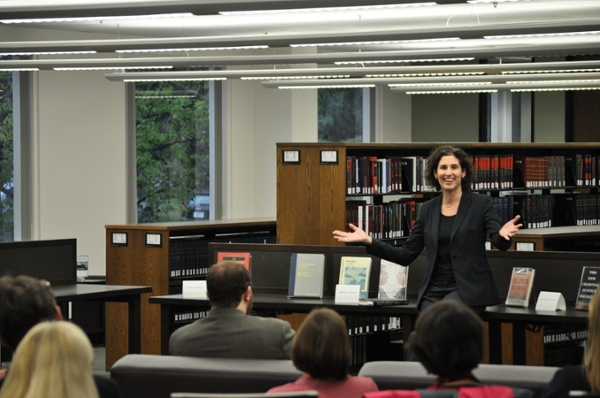 UCI Law held its ninth annual Celebration of Books, highlighting and acknowledging publications authored and co-authored by UCI Law faculty in the last year.
The 2018 event celebrated Chancellor Howard Gillman, Chancellor's Professor of Law Jennifer Chacón, Chancellor's Professor of Law Richard Hasen, Professor of Law Alexandra Natapoff, and Professor of Law Christopher Whytock.
A list of books highlighted at the event is below. A photo album recapping the event is available here.
Jennifer Chacón, Immigration Law and Social Justice, Aspen Publishers (2018) (with Kevin R. Johnson and Bill Ong Hing)
Howard Gillman, Free Speech on Campus, Yale University Press (2017) (with Erwin Chemerinsky)
Richard L. Hasen, The Justice of Contradictions: Antonin Scalia and the Politics of Disruption, Yale University Press (2018)
Richard L. Hasen, Election Law Cases and Materials, 6th Edition, Carolina Academic Press (2017) (with Daniel Hays Lowenstein, Daniel P. Tokaji, and Nicholas Stephanopoulos)
Richard L. Hasen, Examples & Explanations for Remedies, 4th Edition, Wolters Kluwer (2017)
Alexandra Natapoff, The New Criminal Justice Thinking, NYU Press (2017) (edited with Sharon Dolovich)
Christopher A. Whytock, Handbook on the Politics of International Law, Edward Elgar Research Handbook in International Law Series (2017) (with Wayne Sandholtz)