Back to Top
UCI Law Students Help Mothers and Children Detained at Texas Family Detention Center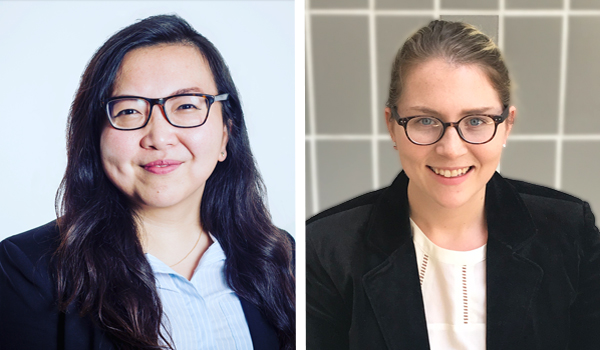 In May 2018, six students from the University of California, Irvine School of Law concluded their weeks of finals by helping some of the mothers and children detained at the South Texas Residential Facility in Dilley, Texas—a small town about 70 miles southwest of San Antonio in rural brush country.
The Dilley center is the largest family detention center in the United States. The Obama administration opened the center in 2014 after a surge of Central American families and unaccompanied minors arrived at the border. The Trump administration is now calling for the expanded use of family detention as an alternative to separating families at the border. Most of these families find themselves in detention after having fled violence and horrific conditions back in their countries. Finding no alternative but to escape, they make the arduous trek in search of safety.   
Although individuals in removal proceedings have the right to choose their counsel and have their counsel present at removal hearings, there is no broadly applicable right to counsel in immigration proceedings. While at Dilley, detained mothers and children rely on the CARA Family Detention Pro Bono Project, a nonprofit legal consortium that trains volunteer attorneys, law students, and lay people in weekly shifts to prepare families for their credible fear interviews.
The credible fear interview is conducted after a foreign national informs a U.S. Customs and Border Protection officer that he or she has a fear of returning to his or her native country. An Asylum Officer issues a positive determination if there is a "significant possibility" that the foreign national will be able to establish eligibility for asylum or a related form of relief. INA §235(b)(1)(A); 8 C.F.R. §20 8.30. Receiving a positive determination is crucial because it is the first step towards securing release form the detention center. Without a positive determination, the foreign national will be removed from the country and unable to apply for protection from persecution.
The UCI Law students arrived in Dilley on a Sunday evening and met with on-the-ground staff at a ranch house tucked away behind a cattle gate on a red dirt road, where most of the staff live. There, the students joined other volunteers and were trained by CARA staff in day-to-day operations at the detention center, asylum law, and the organization's advocacy efforts to prepare for a week of know-your-rights presentations and one-on-one consultations.
CARA operates as an emergency room for legal services. On a typical day, CARA provides multiple group orientation sessions on the asylum and credible fear interview processes and holds dozens of individual consultations for families with upcoming credible fear interviews—all inside a large portable classroom. CARA also seeks to address any medical, language interpretation, or other issues the families may have. Without CARA's support, there would be no one on site to meet with Immigration and Customs Enforcement (ICE) and advocate for adequate detention conditions for mothers and their children. Families that qualify for asylum would also be more likely to fail their credible fear interviews and swiftly be deported back to their countries, where they would face the same dangerous conditions that first led to their escape.
"On our first day inside the detention center, I was surprised at the number of mothers and children who needed legal services," said Li Chia, UCI Law 3L student. "Sitting inside a small interview room, while trying to create a comfortable environment for mothers who suffered years of violence to tell me their stories—often with their children on their laps—is an experience that I will never forget. Their sheer determination and courage to continue fighting for their and their children's lives was incredibly inspiring. This experience was a powerful reminder that we, as advocates, have the ability to help asylum-seekers traverse an immigration system that often does not treat people humanely."
"CARA provides a critical service to the mothers and children detained at Dilley, many of whom have never shared their stories before," said Cameron Sheldon, UCI Law 3L student. "Families leave everything behind to flee gang violence, death threats, and other horrors only to be imprisoned in an inhumane, for-profit system that further marginalizes them. I am in awe of their strength and resilience, as well as the tireless work of the organization that supports them. CARA strives to meet with every single mother before her interview and they do everything in their power to meet that goal."
If interested in volunteering remotely or on-the-ground with CARA Family Detention Pro Bono Project, please visit
http://caraprobono.org/volunteer/
to learn more.