Back to Top
UCI Law Community Leads Bountiful Toy Drive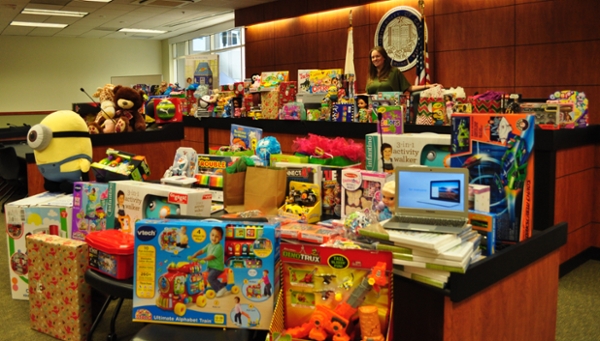 UCI Law's annual toy drive garnered more than $4,000 worth of donations and more than 100 toys this holiday season. For the second consecutive year, Star Leal (3L) spearheaded the donation effort.
"It was so successful because community members, faculty, staff and students were really willing to help," said Leal. "Being personally involved in children's advocacy in a lot of different areas, I've realized there's a need for support for a lot of kids."
Donations will be divvied up between Hope Gardens Family Center, and a local 21-year-old who has taken his four younger siblings into his own foster care.
Global law firm Jones Day was a "huge supporter," Leal said, donating many toys and gift cards. Fundraising efforts from Jones Day were led by UCI Law alumna Jaclyn Stahl '13, associate at the firm.
Local citizens were also happy to lend a hand.
"Every day I had someone contacting me, saying they saw our fundraiser on Facebook and that they had toys I could come pick up," said Leal.