Back to Top
Prof. Stephen Lee, U.S. Sen. Kamala Harris speak at DREAM rally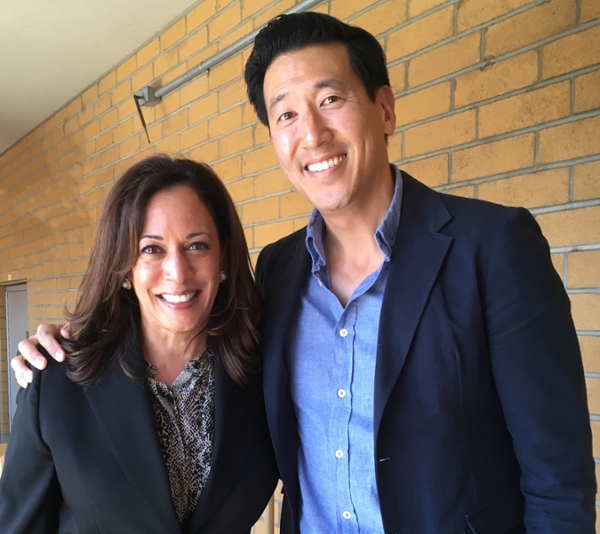 Prof. Stephen Lee and Sen. Kamala D. Harris spoke in support of a clean DREAM act during a rally Wednesday on the campus of UC Irvine.
"You represent the bonds of our democracy," Lee said, speaking to a crowd of roughly 100 DREAM act supporters. "You live within the interstitial space connecting our community institutions – our churches, our schools, and our workplaces."
"This is a fight about justice. This is a fight about equality. This is a fight about the future of our country, and about the values upon which this country was founded," Harris said. "We believe in those values and principles that were behind the Declaration of Independence. We believe that we were all created equal and should be treated that way."
The Coalition for Humane Immigrant Rights (CHIRLA) and the Korean Resource Center (KRC) helped organize the rally.
Other speakers included: Nidia Bello, DACA recipient and UCI student; Julian Canete, president, California Hispanic Chamber of Commerce; Pastor Mark Davis; Rev. Charles Dorsey, executive director, COR Community Development Corporation; Paulina Jimenez, DACA recipient; Min Jung Park, DACA recipient and UCI student; and Angelica Salas, executive director, CHIRLA. Jonathan Paik of the KRC emceed the event.