Back to Top
Leading Tax Scholar and Teacher Joshua Blank Joins UCI Law Faculty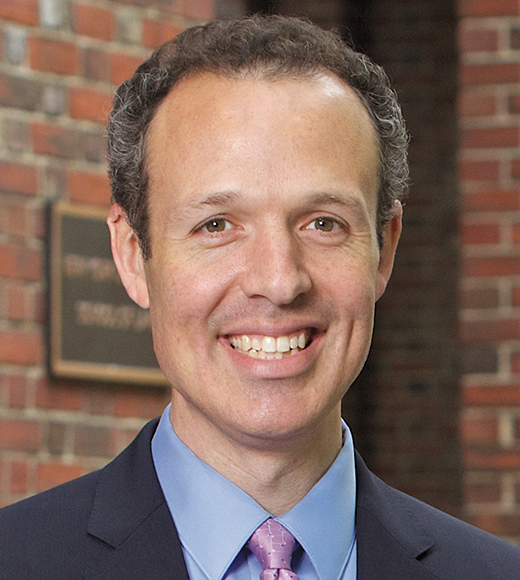 IRVINE, Calif. – Nov. 27, 2017 - UCI Law is pleased to announce the appointment of renowned tax expert Joshua Blank to its faculty. Blank joins from New York University School of Law, where he currently is a professor of tax law, vice dean for technology-enhanced education, and faculty director of the school's Graduate Tax Program. He joins UCI Law as a professor of law.
"We are elated to have Josh join our preeminent faculty," said UCI Law Interim Dean L. Song Richardson. "Our innovative curriculum and collegial community continue to attract the brightest minds in legal education. Josh made extraordinary contributions to innumerable areas at NYU Law, and I am excited for the future of UCI Law with him on our team."
"I am thrilled to join the UCI Law community and look forward to working with its dynamic faculty and administration and teaching its outstanding students," said Blank.
"Josh brings a wealth of knowledge and proven academic leadership to our esteemed law school," said Enrique Lavernia, provost and vice chancellor of UC Irvine. "The school's faculty continues to be an assemblage of exceptional legal scholars."
During his time as the head of the Graduate Tax Program and technology-enhanced education initiatives at NYU Law, Blank expanded the Executive LL.M. in Taxation online program; implemented the M.S.L. in Taxation online program for accountants and financial professionals; contributed to the development of the M.S. in Cybersecurity Risk and Strategy; helped launch the NYU Law Institute for Executive Education; and created the NYU Law Tax Blog and the Teaching and Technology series for faculty. Blank also developed the Financial Concepts for Lawyers online program for J.D. students, recruited 17 new adjunct tax faculty members, and organized more than three dozen events and conferences on tax law.
Blank's scholarship focuses on tax administration and compliance, taxpayer privacy, and taxation of business entities. His recent publications have appeared in Emory Law Journal, New York University Law Review , Southern California Law Review, Tax Law Review, University of Pennsylvania Law Review , and UCLA Law Review , among others. He is a frequent contributor to Bloomberg , CNN , Fortune , New York Times , and Wall Street Journal , among others.
Blank received the 2017 Legal Teaching Award, presented by the NYU School of Law Alumni Association, and the Podell Distinguished Teaching Award from NYU School of Law in 2014. In 2014, he served as one of two National Reporters for the United States for the Annual Congress of the European Association of Tax Law Professors in Istanbul, Turkey. In 2012, he served as the National Reporter for the United States for a conference, "Tax Secrecy and Tax Transparency - The Relevance of Confidentiality in Tax Law," in Rust, Austria.
From 2009 to 2013, Blank served as Vice Chair of the Teaching Taxation Committee of the Tax Section of the American Bar Association. He is a full member of Academia Tributária das Américas - Tax Academy of the Americas, an association of tax scholars from North, South and Latin America as well as Portugal and Spain.
Blank previously worked as an assistant professor of law at Rutgers School of Law – Newark, and was an acting assistant professor of tax law in the NYU Graduate Tax Program. Prior to academia, Blank was a tax lawyer at Wachtell, Lipton, Rosen & Katz.
He received his B.A., summa cum laude , from NYU, College of Arts and Science; his J.D., cum laude , from Harvard Law School; and his LL.M. in taxation from NYU Law.
Blank will begin at UCI Law on July 1, 2018.
Click here for a high-resolution photo of Prof. Blank.
ABOUT UCI LAW
Ranked No. 6 overall in the National Jurist 2017 list of Best Schools for Practical Training, UCI Law is a visionary law school focused on training talented and passionate lawyers and driven by professional excellence, intellectual rigor, and a commitment to enrich our communities through public service. UCI Law is a collegial environment, and our faculty comprises accomplished, nationally ranked thought leaders from around the country with a broad range of expertise. In the 2015 study by University of St. Thomas School of Law, the UCI Law faculty ranked No. 6 in the nation in scholarly impact. More information about UCI Law is available here.
MEDIA CONTACTS
Colleen Taricani
Assistant Dean for Communications
Phone: (949) 824-3063, mobile (949) 945-4506
Email address: ctaricani@law.uci.edu
Ryne Hodkowski
Public Relations Manager
Phone: (949) 824-0385
Email address: rhodkowski@law.uci.edu