Back to Top
Alex Camacho Elected to American Law Institute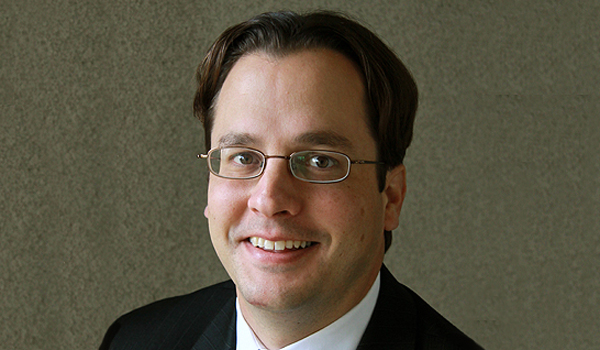 Professor Alex Camacho has been elected to the American Law Institute (ALI), a prestigious body of legal scholars and practitioners. 

Prof. Camacho's expertise is in environmental law, land use regulation, and government organization, with a particular focus on adaptive management, collaborative governance, and climate change.  His writing in environmental law explores how both the design and goals of the law and legal institutions must and can be reshaped to more effectively account for the dynamic character of natural and human systems. His legal scholarship includes articles published in the Washington University Law Review, Yale Journal on Regulation, UCLA Law Review, Emory Law Journal, North Carolina Law Review, Colorado Law Review, BYU Law Review, Harvard Journal on Legislation, Columbia Journal of Environmental Law, and Stanford Environmental Law Journal.
Since 2011, Prof. Camacho has served as the inaugural director of UCI Law's Center for Land, Environment and Natural Resources (CLEANR), which seeks to promote policy-relevant research and public engagement through conferences, lectures, publications, and stakeholder facilitation on a variety of regional and national environmental issues. Prof. Camacho is a Scholar at the Center for Progressive Reform, a nonprofit think tank devoted to issues of environmental protection and safety. He is on the Executive Committee of UCI OCEANS, and holds a courtesy appointment in Political Science at UCI's School of Social Sciences. He is the former chair of the Association of American Law Schools' Section on Natural Resources.
Prof. Camacho's interdisciplinary research involves collaborations with experts in ecology, land use planning, political science, computer science, genetics, philosophy, and sociology. He was a co-investigator on National Science Foundation-funded research developing a collaborative cyber-infrastructure for facilitating climate change adaptation. His scientific publications include articles in BioScience, the Journal of Applied Ecology, Issues in Science and Technology, and the Proceedings of the National Academy of Sciences.
Prof. Camacho is a UCI alum, having earned a B.A., summa cum laude in Political Sciences, and a B.A., summa cum laude, in Criminology, Law, and Society. He received his J.D., cum laude, from Harvard Law School, and an LL.M. from Georgetown University Law Center.
Prof. Camacho is currently the Florence Rogatz Visiting Professor of Law at Yale Law School.
The ALI is the leading independent organization in the United States producing scholarly work to clarify, modernize, and otherwise improve the law. The Institute is made up of 3,000 judges, lawyers, and law professors from all areas of the United States and many foreign countries. The ALI drafts, discusses, revises, and publishes Restatements of the Law, Model Codes, and Principles of Law that are enormously influential in the courts and legislatures, as well as in legal scholarship and education.