Back to Top
UCI Law Professors Provide Hope and Support Through #IBelieve Campaign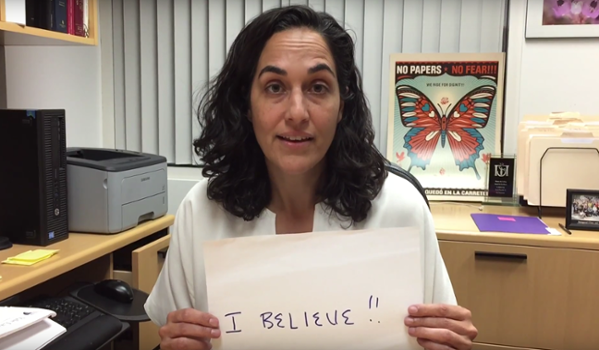 In light of the results of the 2016 presidential election, UC Irvine's Committee on Equity and Inclusion for Undocumented Students is seeking to reaffirm their commitment to the academic success and well-being of UCI's 600-plus undocumented students, their families and communities. The Committee is looking to ensure that UCI is a safe, inclusive and equitable place for all students to pursue their goals and dreams. 
As part of their efforts, the Committee invited UCI faculty and the community to share what they believe in as positive affirmations for the UCI student body. The UCI Law faculty, as leading experts and scholars on myriad subjects, including civil rights, Constitutional Law, discrimination, diversity, equality and immigration, were quick to share their positive thoughts and words of support through the Committee's #IBelieve campaign.
To hear what different members of the UCI Law faculty believe in, please visit the links below.