Back to Top
Alumni Organize Expungement Clinic for First Annual Alumni Pro Bono Day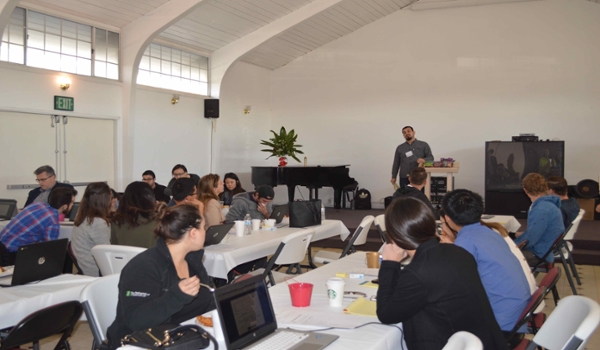 More than 30 UCI Law alumni, students, staff and other volunteer attorneys participated in the first annual UCI Law Alumni Pro Bono Day at the Crossroads United Methodist Church in Compton on Feb. 25.
Volunteers helped litigants prepare criminal record petitions and Prop. 47 and Prop. 64 applications. The volunteers served approximately 60 pro bono clients.
"Helping people clean up their criminal records allows people to move on from the past and find gainful employment," said Prof. Katie Tinto, who participated in the event. "UCI alums and students helped provide a critical legal service that allows people to not be permanently judged by past mistakes and, instead, publicly acknowledges the hard work and incredible lengths people have taken to turn their lives around in a positive direction."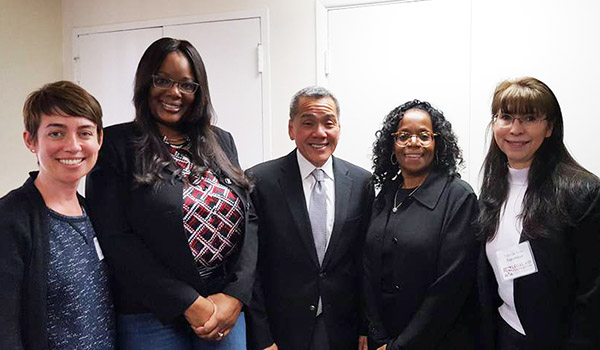 The Legal Aid Foundation of Los Angeles sponsored the event.