Emily Taylor Poppe
Professor of Law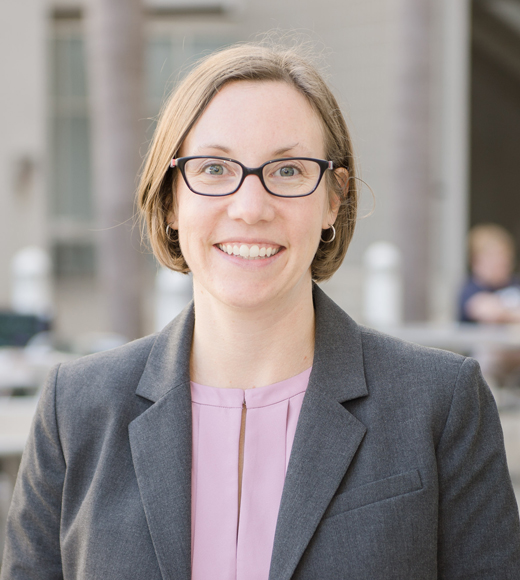 Expertise:
Access to Justice, Wills & Trusts, the Legal Profession, Civil Procedure, Law & Society, Inequality and Law
Background:
Prof. Taylor Poppe is an interdisciplinary empirical scholar whose research is focused on inequalities in access to civil justice. Her work investigates the origins of civil legal problems and their paths toward resolution, as well as the role of legal actors and institutions in shaping these processes. She has investigated variation in both formal and informal access to legal counsel and has also assessed the effect of legal representation on case outcomes. In other scholarship, she has evaluated how legal education, the regulation of the legal profession, legal technology, and institutional design might enhance equality in access to justice. Finally, in a third stream of scholarship, she evaluates estates and trusts law from an access to justice perspective, offering both legal reforms and policy interventions to enhance equality under the laws governing succession. Her research has appeared in both peer-reviewed journals and law reviews, including Law & Society Review, Law & Social Inquiry, the Journal of Empirical Legal Studies, UC Davis Law Review, Fordham Law Review, and other journals.
Prof. Taylor Poppe serves as the Faculty Director of The Initiative for Inclusive Civil Justice. She is also co-chair of the New Legal Realism Collaborative Research Network at the Law and Society Association and council member of the Sociology of Law Section of the American Sociological Association.  
Before entering academia, Prof. Taylor Poppe was an associate in the Private Client Department of McDermott Will & Emery LLP in Chicago, IL and Associate Director of Planned Giving for the Harvard Business School in Boston, MA. Prof. Taylor Poppe holds a Ph.D. in sociology from Cornell University, a J.D. from Northwestern University School of Law, and A.B. degrees in Public Policy and Spanish from Duke University.
Jan. 21, 2021:
Speaker, Legal Tech & Access to Justice: Thoughts from the Estate Planning Context, Cyberjustice Web-Conference Series, Cyberjustice Laboratory, Online
Oct. 2020:
Participant, The Judicial Role in Professional Regulation, Fordham Law, Online
Oct. 11, 2019:
Presenter, An Empirical Analysis of Wealth Transfer, 53rd Annual UC Davis Law Review Symposium, Davis, CA