Ji Seon Song
Assistant Professor of Law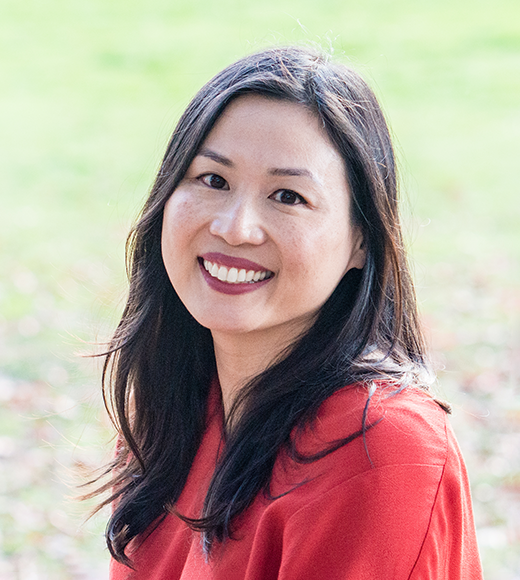 Expertise:
Criminal Law, Criminal Procedure, Policing, Race and the Law, Juvenile Law
Background:
Ji Seon Song's teaching and research focuses on criminal law, criminal procedure, and policing. Prof. Song's scholarship examines the deployment of policing authority and corresponding effects on racial minority and other marginalized groups. Her research informs interventions that address race- and class-based disparities in policing practices.
Prof. Song's scholarship draws on her years of practice experience. Previously, Prof. Song represented youth and adults as a Deputy Public Defender at the Contra Costa County Office of the Public Defender and as a Prettyman Fellow at the Georgetown University Law Center. She also worked as a senior policy advocate for the National Juvenile Defender Center.
Prof. Song joins UCI Law from Stanford Law School, where she was a Thomas C. Grey Fellow and Lecturer in Law while developing an extensive research project on policing in hospitals. 
As part of her research on policing in hospitals, Prof. Song created a Working Group on Policing and Patient Rights with Georgetown University Law Center's Health Justice Alliance. She regularly conducts trainings and provides consultation for medical providers on the intersection of medical care and policing. Prof. Song is also a well-known advocate for local, regional, and national juvenile justice reform. She currently serves on the Executive Board of the Pacific Juvenile Defender. Prof. Song clerked for the late Honorable Deborah A. Batts of the Southern District of New York.
Prof. Song earned a B.A.in East Asian Languages and Cultures with a minor in Music from Columbia College, Columbia University, a J.D. from Columbia University School of Law, and an LL.M. from Georgetown University Law Center. 
Articles
Ji Seon Song, Law Enforcement and Patient Privacy Among Survivors of Violence: A Nationwide Mixed-Methods Study, Journal of Surgical Research (2022), (with Kate Gallen, Michael J. Smith, Joshua Crane, Carly Loughran, Kirsten Schuster, Jake Sonnenberg, Midred Reese, Vicki Girard, Erin C. Hall)

Health Effects of Policing in Hospital: A Narrative Review

, J. Racial & Ethnic Health Disparities (2022) (with Kate M. Gallen, Jake Sonnenberg, Kirsten Schuster, Michael Smith, Carly Loughran, and Erin Hall)

Ji Seon Song, An Ethical, Legal, and Structural Framework for Law Enforcement in the Emergency Department,

Annals of Emergency Medicine

(2021)
Ji Seon Song, Policing the Emergency Room,

134 Harv. L. Rev. 2646

(2021)
Ji Seon Song, Cops in Scrubs,

48 Fla St. L. Rev.

 (2021)
Ji Seon Song, Ending "Solitary Confinement" of Youth in California,

39 Child. Legal Rts. J. 42

(2019) (with Sue Burrell)
Work in Progress
Patient or Prisoner: Hospitals as Carceral Settings (working paper)
Other
Working Group on Policing and Patient Rights, Police in the Emergency Department: A Medical Provider Toolkit for Protecting Patient Privacy
Jan. 6, 2022:
Panelist, The Carceral Logics of Care: Policing Hospitals, Policing Access to Care, 2022 AALS Annual Meeting, Online
Nov. 2, 2021:
Panelist, Unity III: Public Health, American Constitution Society, Pepperdine University Law School, Online
Sept. 24, 2021:
Speaker, Symposium: When Health Care and Law Enforcement Overlap, University of Pennsylvania, Leonard Davis Institute and Dep't of Emergency Medicine, Virtual
May 25, 2021:
Panelist, Law Enforcement in the Health Care Setting, UCLA Health: Equity & Justice Action Series, Virtual
May 12, 2021:
Panelist, Didactic: Law Enforcement in the Emergency Department: An Overview of Relevant Considerations, Law, and Policies, Society for Academic Emergency Medicine 2021, Virtual