Ezra Ross
Professor of Lawyering Skills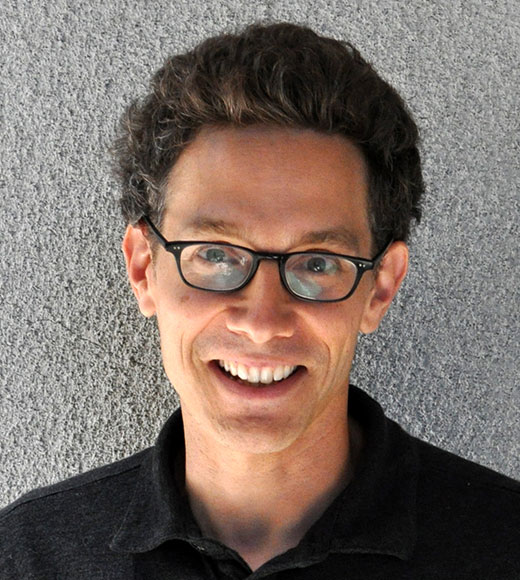 Expertise:
Lawyering Skills; Legal Profession
Background:
Ezra has taught skills, doctrinal, and clinical courses. He helped develop the Federal Judicial Center's national legal writing program for federal judicial clerks, supervised dozens of trials through UCLA's trial advocacy clinic, and worked with local public interest organizations to provide legal services to the Orange County homeless population.  He has written about the failure of law professors to embrace pro bono work, the causes of regulatory dysfunction, and the risks of empathic lawyering.
After graduating cum laude from Harvard Law School, Ezra served as a federal judicial clerk, practiced complex commercial litigation, and was named a Super Lawyer-Rising Star four times by Los Angeles magazine.
Ezra Ross, The Fourth Element: Pro Bono for Junior Law Faculty,

Proceedings

(forthcoming 2022).
Ezra Ross, Reframing Faculty Pro Bono,

Journal of Legal Education

(forthcoming 2022).
Ezra Ross, Creating and Administering a Live Client Interviewing Project for 1Ls: Benefits, Challenges, and Lessons Learned from COVID-19,

Perspectives: Teaching Legal Research & Writing

(with Rachel Croskery-Roberts) (forthcoming 2022).
Ezra Ross, Some Pitfalls of Empathic Lawyering, Legal Communication & Rhetoric: JALWD (forthcoming 2021).
Feb. 25, 2022:
Featured Speaker, Creating and Administering an Interview Project for 1Ls: Benefits, Challenges, and Lessons Learned from COVID-19, Thomson Reuters Law School, Online

July 2022:
Speaker, "Zero to One: Jumpstarting Faculty Pro Bono," Biennial Conference, Legal Writing Institute, Georgetown School of Law
December 2021:
Presenter, "The Fourth Element: Pro Bono for Junior Law Faculty," LWI One-Day Workshop, U. of Oregon
July 2021:
Speaker, "Two Portraits of Empathic Lawyering," Applied Legal Storytelling Conference, University of Michigan School of Law
February 2021:
Speaker (with Rachel Croskery-Roberts), "Connecting Students to the Community Even When In-Person Experiences are Impossible: 1L Client Interviewing Opportunities in the Lawyering Skills Classroom," Nova Law Review/Legal Research & Writing Symposium
December 2020:
Speaker, "Walking the Walk: Practicing the Skills We Teach," One Day Legal Writing Institute Conference, Mitchell Hamline School of Law