Omri Marian
Professor of Law
Academic Director, Graduate Tax Program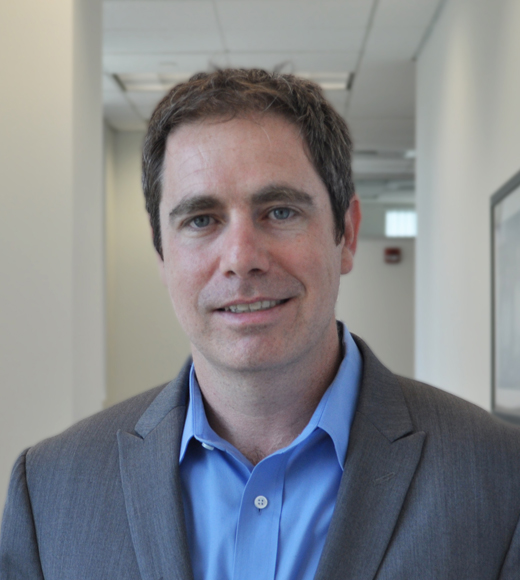 Expertise:
International taxation, comparative taxation, taxation of financial instruments
Background:
Omri Marian is an internationally recognized expert in international taxation and comparative taxation. Before joining UC Irvine School of Law, he was an assistant Professor of Law at the University of Florida where he taught in the graduate tax program. He also practiced as a tax associate in the New York office of Sullivan & Cromwell LLP. Professor Marian's work has been cited by Congress and is frequently featured in financial media outlets.
Omri Y. Marian, New Technologies and the Evolution of Tax Compliance,

__ Va. Tax. Rev. __

(forthcoming, 2020) (with J. Alm, J. Beebe, M. Kirsch, and J. Soled).
Omri Y. Marian, The Making of International Tax Law: Empirical Evidence from Natural Language Processing,

__ Fla. Tax. Rev. __

(forthcoming, 2020).
Omri Y. Marian, Cryptocurrency Havens and International Blockchain Regulation,

20 N.C. J. of L. & Tech. __

(forthcoming,

2019

).
Omri Y. Marian, A Critique of BEAT Critiques,

10 Colum. J. Tax. L. Tax Matters 148

(

2018

)
Omri Y. Marian, Is All Corporate Tax Planning Good For Shareholders?, 

52 U.C. Davis L. Rev. 905 

(2018).
Omri Y. Marian, United States National Report on Corporate Tax Residence and Mobility, in Proceedings of 2017 Congress of European Association of Tax Law Professors (forthcoming, 2017).
Omri Y. Marian, The State Administration of International Tax Avoidance, 

7 Harv. Bus. L. Rev. 1

 (2017).
Reviewed at: Andrew Hayashi, Putting a Face To International Tax Avoidance (noting the article's "valuable contribution in drawing attention to the powers of individual actors" in international tax avoidance).
Dec. 10, 2020
Presenter, "Taxing Data," 2020 Global Tax Symposium, Online
March 22, 2019
Presenter, "AI in Tax Compliance and Enforcement," Artificial Intelligence and the Future of Tax Law and Policy, Ohio State University Moritz College of Law, Columbus, OH
April 2019
The Making of International Tax Law: Empirical Evidence from Natural Language Processing: New York University School of Law Tax Policy and Public Finance Colloquium, NYC, NY
April 2019
Cryptocurrency Havens and International Blockchain Regulation

,

 

Conference on Sustainable taxation – Global challenges and legal solutions, University of Gävle, Gävle, Sweden

February 2019
Cryptocurrency Havens and International Blockchain Regulation, University of North Carolina School of Law, Journal of La and Technology Symposium, Chapel Hill, NC
February 2019
The Discursive Failure in Comparative Tax Law, Lorentz Center Conference – How Countries Learn to Tax; Complexity, Legal Transplants and Legal Culture, Leiden University, Leiden the Netherlands

Nov. 15, 2018
Digital Aspects of International Tax, National Tax Association's 11th Annual Conference

, New Orleans, LA

February 2018
Is all Corporate Tax Planning Good for Shareholders?, University of Florida Graduate Tax Program, Tax Law and Policy Seminar, Gainesville, Florida
November 2017
Is all Corporate Tax Planning Good for Shareholders?, University of Toronto, Faculty of Law, Tax Law and Policy Workshop Series, Toronto, Canada
October 2017
Is all Corporate Tax Planning Good for Shareholders?, University of Pennsylvania Law School, Center for Tax Law and Policy Seminar Series, Philadelphia, PA
July 2017
Destination-Based Cash-Flow Taxation and the International Tax System, Orange County Bar Association, Tax Section, Newport Beach, CA
June 2017
United States National Reporter on Corporate Tax Residence and Mobility, the 2017 Congress of European Association of Tax Law Professors, Lodz, Poland
June 2017
The Making of International Tax Law: Empirical Evidence from Natural Language Processing, The Northern California Tax Professor Roundtable, Hastings Law School, San Francisco, CA