Stephen Lee
Professor of Law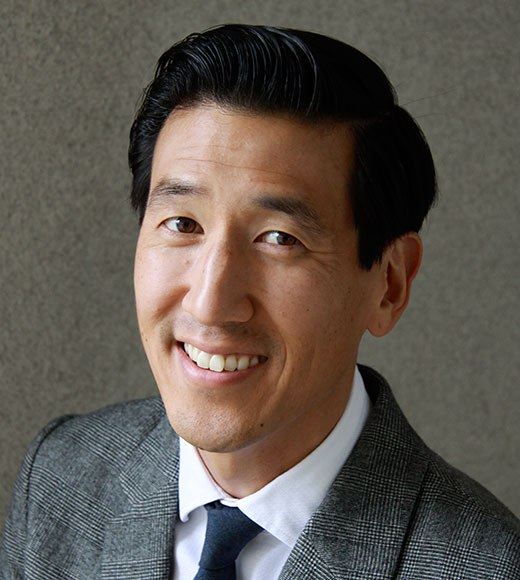 Expertise:
Administrative law, immigration law
Background:
Professor Lee received his B.A. from Stanford University, his M.A. from UCLA, and his J.D. from UC Berkeley School of Law. Previously, Professor Lee worked at Skadden, Arps, and clerked for Judge Mary Schroeder on the Ninth Circuit U.S. Court of Appeals.  Prior to joining the UCI law faculty, he was a Grey Fellow at Stanford Law School.
Professor Lee writes about immigrants and immigration law. Past scholarship has addressed how enforcement realities constrain immigration law and policy across a variety of contexts, including the workplace, the criminal justice system, the food industry, and our banking system; the legal, political, and empirical significance of deferred action programs; and how the law enables violence across the immigration system.   Recent work has appeared in or is forthcoming in the Duke Law Journal, Columbia Law Review, and the Washington University Law Review among other publications. 
Stephen Lee. The Lives and Livelihood of Migrants, 71 DUKE LAW JOURNAL ___ (forthcoming 2022)
STEPHEN LEE. CONFRONTING DEFERRAL (with Sameer Ashar, Jennifer Chacón, and Susan Bibler Coutin) (under contract with Stanford University Press)
Stephen Lee. The Racialization of the People Who Feed Us (book chapter), in RACE, RACISM, AND THE LAW HANDBOOK (eds., Aziza Ahmed & Guy-Uriel Charles) (forthcoming 2022)
Stephen Lee, Racial Justice for Street Vendors, 12 CALIFORNIA LAW REVIEW ONLINE 1 (2021) (solicited piece for the symposium "Reckoning and Reformation: Reflections and Legal Responses to Racial Subordination and Structural Marginalization")
Stephen Lee, Undocumented Civil Procedure (book chapter), in A CRITICAL GUIDE TO CIVIL PROCEDURE (eds., Brooke Coleman, Suzette Malveaux, Portia Pedro, and Elizabeth Porter) (forthcoming 2022)
Stephen Lee, Training Undocumented Lawyers, 10 UC IRVINE LAW REVIEW 453 (2020)
Stephen Lee, Family Separation as Slow Death,

119 COLUMBIA LAW REVIEW 2319 (

2019)
Stephen Lee, Deferred Action through the Eyes of Government Lawyers (with Sameer M. Ashar), 87 FORDHAM LAW REVIEW 1879 (2019)
Stephen Lee, Citizenship Matters: Conceptualizing Belonging in an Era of Fragile Inclusions (with Jennifer Chacón (lead author) and Sameer Ashar and Susan Bibler Coutin),

52 UC DAVIS LAW REVIEW 1

(2018)
Stephen Lee, Deferred Action and the Discretionary State: Migration, Precarity and Resistance (with Susan Bibler Coutin (lead author), Sameer Ashar, and Jennifer Chacón),

21 CITIZENSHIP STUDIES 951

(2017)
Stephen Lee, The Food We Eat and the People Who Feed Us,

94 WASHINGTON UNIVERSITY LAW REVIEW 1249

(2017)
Oct. 7, 2019:
Motivations and Consequences of Undocumented Migration from Korea, Korea University and UCI Law School Annual Joint Symposium, Korea University School of Law, Seoul, Korea
May 30, 2019:
Family Separation as Slow Death, Theorizing the Interior (chair and panelist), Law and Society Association Annual Conference, Washington, D.C.
May 8, 2019:
Undocumented Civil Procedure, A Critical Guide to Civil Procedure, Boston University School of Law, Boston, MA
April 22, 2019:
Family Separation as Slow Death, Invited Workshop Presentation, Pepperdine Law School, Malibu, CA
March 1, 2019:
Current Strategies for Decolonizing the Ivory Tower (moderator), Decolonizing Higher Education Workshop – Aoki Center, UC Davis School of Law, Davis, CA
Feb. 13, 2019:
The Family Separation Administration, Trump: Anti-immigrant Rhetoric, Actions and Policies, Universidad Nacional Autónoma de México, Mexico City, Mexico