Dalié Jiménez
Professor of Law
Director, Student Loan Law Initiative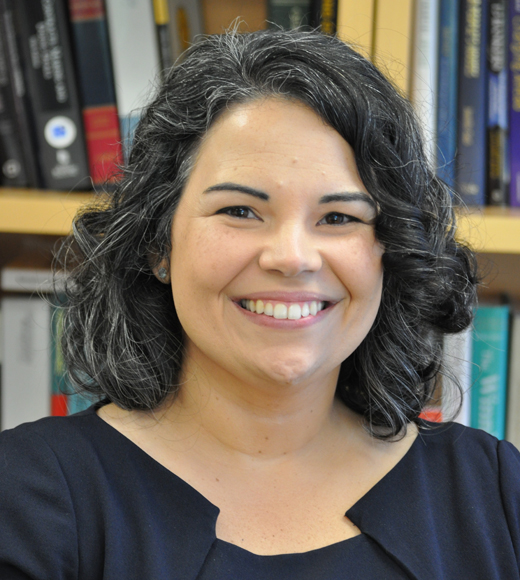 Expertise:
Bankruptcy and debtor-creditor law, consumer law, credit and debt collection markets, credit reporting, student loans, the Consumer Financial Protection Bureau, access to civil justice, randomized control trials in law
Background:
Professor Jiménez's scholarly work focuses on contracts, bankruptcy and consumer financial distress, the regulation of financial products and its intersection with consumer protection, and access to justice. Professor Jiménez uses qualitative and quantitative empirical methods to explore the questions of how individuals cope with financial distress, how and whether our legal framework and institutions help or hinder individuals extricate themselves from this distress, and the role of the legal profession in helping individuals with this and other civil legal problems.
Professor Jiménez is one of a handful of legal academics currently using experimental techniques—randomized control trials—to explore some of these questions. She currently has three such randomized trial experiments in the works at various stages. Along with collaborators, she has raised over $1.4 million in direct and indirect costs for these projects. One of these projects inspired a legal nonprofit startup in New York.
Professor Jiménez spent a year as part of the founding staff of the Consumer Financial Protection Bureau where she worked on debt collection, debt relief, credit reporting, and student loan issues. Prior to her academic career, she clerked for the Honorable Juan R. Torruella of the United States Court of Appeals for the First Circuit, was a litigation associate at Ropes & Gray, L.L.P. in Boston, and worked on consumer protection issues at the Massachusetts State Senate.
Dalié Jiménez, Ending Perpetual Debts, 55

Hous. L. Rev.

(forthcoming 2018).
D. James Greiner, Dalié Jiménez & Lois R. Lupica, Self-Help, Reimagined, 92

Ind. L.J.

1119 (2017).
Alexei Alexandrov & Dalié Jiménez, Lessons from Bankruptcy Reform in the Private Student Loan Market, 11

Harv. L. & Pol'y Rev.

175 (2017).
Dalié Jiménez, Dirty Debts Sold Dirt Cheap, 52

Harv. J. on Legis.

41 (2015).
Dalié Jiménez, The Distribution of Assets in Consumer Chapter 7 Bankruptcy Cases, 83

Am. Bankr.

L.J. 795 (2009).
April 14, 2021: 
Panelist, The Pandemic's Economic Impact: Exploring Commercial and Consumer Finance Issues, University of Oklahoma School of Law, Online
Sept. 14, 2020:
Panelist, "Race Matters," Teach-In on Racial Justice and the Law, Cincinnati Law, Online
June 25, 2019
Witness, U.S. House Judiciary Subcommittee on Antitrust, Commercial and Administrative Law hearing on Oversight of Bankruptcy Law and Legislative Proposals, Washington, DC
May 14, 2019
Speaker, The Student Debt Crisis: Lives on Hold, Portland, OR
Jan. 4, 2019
Speaker, Commercial and Related Consumer Law and Creditors' and Debtors' Rights Joint Program - The Consumer Financial Protection Bureau: Past, Present, and Future, 2019 AALS Annual Meeting, New Orleans, LA
Oct. 11, 2017
Presenter, "Giving Colleges a Fresh Start: Using the Bankruptcy Code to Retool Higher Education", American Bankruptcy Law Journal–American Bar Association Symposium, Las Vegas, NV
Oct. 5-6, 2017
Empirical Access to Justice Conference, University of South Carolina School of Law, Columbia, SC
April 7, 2017
Presenter, "How the Poor Still Pay More: A Re-Examination of Urban Poverty in the Twenty-First Century," Fordham Urban Law Journal, New York, NY
March 31, 2017
Presenter, "Protecting Consumers in a New Era," Rutgers Law School, Newark, NJ
Jan. 5, 2017
"New Directions in Access to Justice Research—Measuring Outcomes," Association of American Law Schools, San Francisco, CA