Back to Top
Al Meyerhoff Lecture in Public Interest Law Featuring Judge Jed S. Rakoff
Monday, November 6, 2017
5:00–6:00 p.m.
EDU 1111 (Directions)
Reception immediately following
"Why Only Rich People Get Their Day in Court"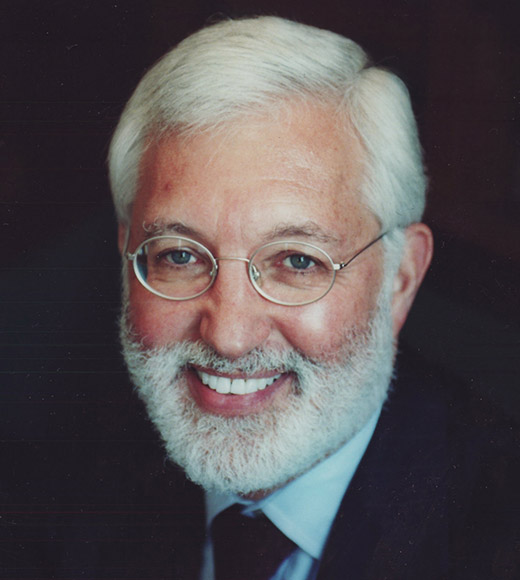 Jed S. Rakoff has served since March 1996 as a U.S. District Judge for the Southern District of New York. He also frequently sits by designation on the 2nd and 9th Circuit Courts of Appeals. Judge Rakoff holds the position of Adjunct Professor at Columbia Law School, where he teaches courses in white collar crime, science and the law, class actions, and the interplay of civil and criminal law, and is an Adjunct Lecturer at Berkeley Law School. He has written over 145 published articles, 635 speeches, 1500 judicial opinions, and co-authored five books. He is also a regular contributor to the New York Review of Books.
Judge Rakoff holds a B.A. degree from Swarthmore College (1964), an M.Phil. degree from Oxford University (Balliol, 1966), and a J.D. degree from Harvard Law School (1969). Following law school, he clerked for the late Hon. Abraham L. Freedman, US Court of Appeals, Third Circuit, and was then an associate at the Debevoise law firm. From 1973-80, he served as an Assistant United States Attorney Office in the Southern District of New York, the last two years as Chief of Business & Securities Fraud Prosecutions. Thereafter, before going on the bench, he was a partner at two large law firms in New York, specializing in white collar criminal defense and civil RICO.
Judge Rakoff served on the National Commission on Forensic Science and as co-chair of the National Academy of Science's Committee on Eyewitness Identification. He served on the New York City Bar Association's Executive Committee and was chair of the Association's Honors and Criminal Law Committees. He was Chair of the Second Circuit's Bankruptcy Committee, and Chair of the Southern District of New York's Grievance Committee and Criminal Justice Advisory Board. He served on Swarthmore College's Board of Managers, on the Governance Board of the MacArthur Foundation's Project on Law and Neuroscience, and on the Committee on the Development of the Third Edition of the Manual on Scientific Evidence. He has assisted the U.S. Government in the training of foreign judges in Azerbaijan, Bahrain, Bosnia, Dubai, Iraq, Kuwait, Morocco, Saudi Arabia, and Turkey. He is a Member of the American Academy of Arts and Sciences and of the American Law Institute. He is a Judicial Fellow of the American College of Trial Lawyers and the American Board of Criminal Lawyers. He was a Director of the New York Council of Defense Lawyers.
Judge Rakoff is married to Dr. Ann Rakoff. They have three daughters and two grandsons. Judge Rakoff has officiated at over 70 weddings. He is the author of numerous lyrics and humorous poems, several of which have been published. His and his wife's hobby is ballroom dancing. In 2014, Judge Rakoff was listed by Fortune Magazine as one of the World's 50 Greatest Leaders.
About the Al Meyerhoff Lecture in Public Interest Law
This annual lecture series commemorates the esteemed life and public service of the late Al Meyerhoff, a renowned labor, environmental and civil rights lawyer who brought a landmark case to stop sweatshop conditions for 30,000 workers on the Pacific island of Saipan. Past Lecturers >
This event is approved for one hour of Minimum Continuing Legal Education Credit by the State Bar of California. UC Irvine School of Law is a State Bar-approved MCLE provider.
To request reasonable accommodations for a disability, please contact Marina Harrison at events@law.uci.edu or (949) 824-2921