Back to Top
First Annual UCI Law Alumni Pro Bono Day
Fresh Start Expungement Clinic
Saturday, February 25, 2017
9:00 a.m.–1:00 p.m.
Crossroads United Methodist Church, 2354 N. Wilmington, Compton, CA 90222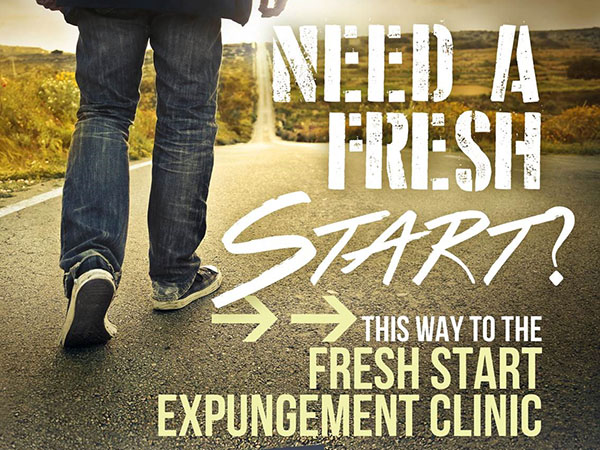 This event will focus on assisting litigants to expunge criminal records, and prepare Prop 47 and Prop 64 applications. 30 to 40 alumni volunteers are needed.
Required Training
Attend one of the training dates. Even if you have previously been trained on expungements, you must attend a training to learn about clinic logistics. Please register online.
Thursday, February 16: 5:30–7:00 p.m., UC Irvine School of Law
Wednesday, February 22: 5:30–7:00 p.m., Public Counsel, 610 S. Ardmore, Los Angeles, CA
Alumni volunteer registration deadline is Friday, February 3, 2017.
Sponsored by