Back to Top
2020 SLLI Research Grantees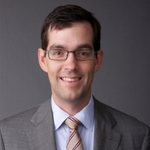 John Brooks is Professor of Law at Georgetown University Law Center, where he has been on the faculty since 2011. His research and scholarship focuses on federal tax law and federal student loan law, as well as public finance and social insurance more generally. He is one of the foremost legal academic experts on the income-driven repayment student loan programs, which he has been researching and writing on since 2013. He teaches courses on federal income tax law, corporate tax law, and tax policy, and has published academic research on both tax law and student loan law in law journals including the Tax Law Review, the Georgetown Law Journal, the Utah Law Review, the Journal of Legal Education, and Tax Notes. He has presented academic work by invitation to the U.S. Department of the Treasury, the National Tax Association, Harvard Law School, Columbia Law School, NYU School of Law, Oxford University, Hebrew University, and elsewhere. He has also published op-eds on student loans in the New York Times and the L.A. Times, and has been quoted or interviewed for stories related to tax policy or student loans by media such as National Public Radio, USA Today, Politico, Inside Higher Ed, Newsweek, Buzzfeed, Marketplace, and more. Professor Brooks has also consulted on both tax and student loan legislation with Congressional offices and has aided in drafting pending legislation related to student loans. Before joining the Georgetown faculty, Professor Brooks was a law clerk for the Honorable Norman H. Stahl of U.S. Court of Appeals for the First Circuit, an associate in the tax and benefits department of Ropes & Gray LLP, and a Climenko Fellow and Lecturer at Harvard Law School.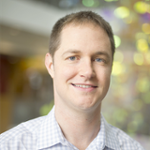 Jeremy Burke is a Senior Economist at the University of Southern California's Center for Economic and Social Research and Director of USC's Behavioral Economics Studio.  His main fields of research are behavioral economics and consumer financial decision-making. Currently, he is leading multiple field experiments testing behaviorally informed approaches to improve consumer financial health, particularly by reducing high interest debt burdens.  In other research he is examining whether educational interventions can reduce adults' susceptibility to financial fraud, the efficacy of socially annotated and modular disclosure in improving investment decisions, and how cognitive ability and cognitive aging influence debt accumulation late in life.  Previously, he was an Economist at RAND, Associate Director of RAND's Center for Financial and Economic Decision Making, and a professor in the Pardee RAND Graduate School.  Jeremy received his Ph.D. in Economics from Duke University.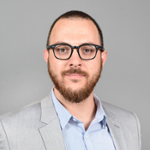 Raphaël Charron-Chénier is an Assistant Professor in the School of Social Transformation at Arizona State University. His work focuses on racial inequality in the context of consumer and credit markets. His current projects examine racial disparities in access to goods and services, in the use and impact of predatory lending, and in debt and borrowing. He holds a PhD in Sociology from Duke University.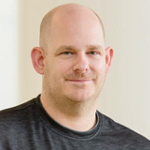 Daniel A. Collier is an alum of the University of Illinois at Urbana-Champaign. Since earning his Ph.D., Dr. Collier assumed a post-doctoral research position at Western Michigan University (WMU) and was eventually elevated to Director of Research Initiatives for Success at WMU.  Aligning with Daniel's interests in studying tuition-free college policies, he recently accepted a research associate position with the W.E. Upjohn Institute – where Daniel conducts descriptive and causal analyses on tuition-free college students' college performance and persistence. Additional to conducting research on tuition-free college policies, Dr. Collier employs quantitative and qualitative methodologies in examinations surrounding Income-Driven Repayment and how college student food insecurity correlates to and impacts students' non-cognitive attributes and college-level performance and persistence.  Recently, Dr. Collier has presented his work at ASHE, SREE, AEFP, AERA, and more. His upcoming and published peer-reviewed work can be read in Higher Education Research & Development, Journal of Student Financial Aid, Innovative Higher Education, Journal of College Student Theory and Retention, Journal of Diversity in Higher Education, and more.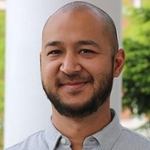 Rajeev Darolia, PhD is an Associate Professor of Public Policy and Economics at the University of Kentucky and the Director of Graduate Studies for the Martin School PhD program. He is also a Visiting Scholar at the Federal Reserve Bank of Philadelphia, a Research Fellow at the IZA Institute of Labor Economics, and a 2018 National Academy of Education/Spencer Postdoctoral Fellow. He serves as an Associate Editor for the Review of Higher Education and is on the editorial boards of Education Finance and Policy, Educational Evaluation and Policy Analysis, Journal of Higher Education, and Educational Researcher. Dr. Darolia's research interests include questions about how public policy affects economic mobility and financial security, especially related to education policy. Dr. Darolia publishes research across public policy, economics, and education journals, including in the Journal of Policy Analysis and Management, American Economic Journal: Economic Policy, Journal of Public Economics, and Educational Evaluation and Policy Analysis. His work has been funded by the National Science Foundation, Spencer Foundation, the US Department of Labor, and the Association for Institutional Research. Dr. Darolia received a PhD in Public Policy and Public Administration from George Washington University where he was recognized with the Outstanding Dissertation Award from the Association for Education Finance and Policy. He also holds a master's degree in economics and a bachelor's degree in finance.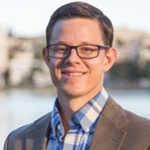 Charlie Eaton is an economic sociologist and Assistant Professor of Sociology at UC Merced. He studies the role of social ties, organizations, and politics in the interplay between financiers, other elites, and subordinate social groups. His work has been published in Socio-Economic Review, Politics & Society, The Review of Financial Studies, Socius, Sociology Compass, and PS: Political Science and Politics. His book, Bankers in the Ivory Tower: The Rise of Financiers in U.S. Higher Education and Society, is under contract with University of Chicago Press (expected Fall 2021).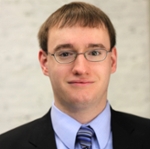 Dan Fitzpatrick is a Research and Assessment Specialist at the University of Michigan (Ann Arbor), with a background in Educational Policy and program evaluation that he has applied in private, nonprofit, and academic settings. His research focuses on how heterogeneity in policy characteristics relates to how effective education policy reforms are, both overall and for disadvantaged students: he examines which version of a policy or program is more helpful to what students, in order to inform program design. His work has been published in outlets including Research in Higher Education, Campbell Systematic Reviews, Higher Education Research & Development, and Middle Grades Research Journal.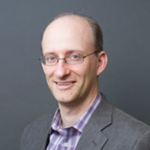 Brian Galle teaches courses on taxation, nonprofit organizations, and behavioral law & economics at the Georgetown University Law Center. His research interests include those fields as well as regulatory design, federalism, and public finance economics. At present he is a research fellow in the IRS Joint Statistical Research Program. He was a visiting professor at the Law Center in the 2008-2009 academic year, and has been a visitor at George Washington University and the University of San Diego Law Schools as well as a visiting fellow at the Urban/Brookings Tax Policy Center. He was twice selected to participate in the Stanford/ Yale Junior Faculty Forum, a runner up in the AALS Scholarly Paper Competition, was author of the paper chosen as the best of 2016 by the editors of the Public Finance Review, and regularly appears in Brian Leiter's list of the top 10 most highly cited legal scholars in taxation. A graduate of Harvard College, he received a J.D. from Columbia, and an LL.M. in taxation, with distinction, from Georgetown, where he was a Graduate Tax Scholarship Program Fellow. In 2012, together with four colleagues, he was signatory to an amicus brief in NFIB v. Sebelius, the case challenging the constitutionality of the Affordable Care Act. The Supreme Court upheld the statute as a proper exercise of Congress' taxing power, following closely the reasoning argued in the amicus brief.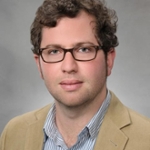 Adam Goldstein is an Assistant Professor of Sociology and Public Affairs at the Princeton School of Public and International Affairs. His areas of interest include economic sociology, organizations, and social stratification. His current research examines the social consequences of financial capitalism in the contemporary United States.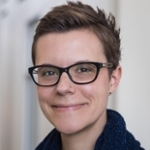 Laura Hamilton is Professor of Sociology at the University of California, Merced. Broadly, her interests include higher education, organizations, social class, gender, intersectionality, family, and mixed research methods. Hamilton earned her M.A. and Ph.D. in sociology from Indiana University in 2003 and 2010, respectively, and her B.A. in sociology from DePauw University in 2001. Hamilton's first book, equally-authored with Elizabeth A. Armstrong, Paying for the Party: How College Maintains Inequality uses an ethnographic and longitudinal case study of a moderately selective public university to gain insight into why so many students leave college with so little to show for it, and for whom this is most likely to be the case. This book was awarded the 2015 American Sociological Association (ASA) Distinguished Book Award, the Sociology of Education Section Pierre Bourdieu Book Award, and numerous other regional and sectional awards. Hamilton's second, solo-authored, book, Parenting to a Degree: How Family Matters for College and Beyond, vividly captures the parenting approaches of the mothers and fathers of women featured in Paying for the Party as their daughters move through college and into the workforce. Hamilton finds that successfully navigating a large public university without involved parents is near impossible. Unfortunately, very few parents can play this role. Parenting to a Degree offers an incisive look into a new—and profoundly problematic—relationship between universities and parents. The book was awarded the 2018 Sociology of Education Section Pierre Bourdieu Book Award. Hamilton's third book, equally-authored with Kelly Nielsen, is currently under contract with University of Chicago Press. Broke: The Racial Consequences of Underfunding the New University tells an organizational story about two "new universities" with high research ambitions serving low-income students of color in California. The term "broke" has a triple meaning. We refer to the "broken" postsecondary system that segregates students by both race and social class, the extent to which new universities—far more than predominately white research institutions—are fiscally "broke" in a country that has defunded public higher education, and the promise of new universities to "break" the mold for a research university by challenging status hierarchies based on student background. We delve into the organizational details of these universities in ways that are not typical for educational books—but always with the goal of understanding what it means that the research university experience looks different for low-income students of color than for white students of both the past and present.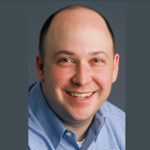 Adam J. Levitin is an Agnes N. Williams Professor and Professor of Law at Georgetown Law.  He specializes in bankruptcy, commercial law, and financial regulation. His scholarship has won numerous awards, including the American Law Institute's Young Scholar's Medal, in recognition of his work's potential to influence improvements in law. Before joining Georgetown faculty, Professor Levitin practiced in the Business Finance & Restructuring Department of Weil, Gotshal, & Manges, LLP and served as law clerk to the Honorable Jane R. Roth on the United States Court of Appeals for the Third Circuit. Professor Levitin has also previously served as the Bruce W. Nichols Visiting Professor of Law at Harvard Law School, as the Robert Zinman Scholar in Residence at the American Bankruptcy Institute, as Special Counsel to the Congressional Oversight Panel for the Troubled Asset Relief Program, and on the Consumer Financial Protection Bureau's Consumer Advisory Board.  His publications include Business Bankruptcy:  Financial Restructuring and Modern Commercial Markets (2015), Consumer Finance:  Markets and Regulations (2018), and, with Susan Wachter, The Great American Housing Bubble:  What Went Wrong and How We Can Protect Ourselves in the Future (2020).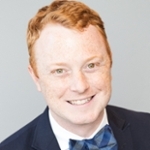 Christopher R. Marsicano is an Assistant Professor of the Practice of Higher Education and the founding director of the College Crisis Initiative (C2i) at Davidson College. His research interests include higher education policy and finance, politics in higher education, public management, and civic engagement. His work examines higher education institutional attempts to impact the political process. The majority of Marsicano's research focuses on higher education institution lobbyists and their activities in Washington, DC, but he is also interested in how state-level policy decisions – like raising the minimum wage – impact higher education institutions. Recently his work with C2i examines how colleges innovate in times of crisis. His work has been featured in peer-reviewed journals like Educational Researcher and in many national media outlets including InsideHigherEd, Times Higher Education, The Chronicle of Higher Education, The Los Angeles Times, and USA Today.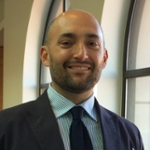 Juan E. Saavedra is an Economist at the University of Southern California's Center for Economics and Social Research and a Faculty Research Fellow at the National Bureau of Economic Research. Dr. Saavedra's work spans various domains of education policy analysis. He has published on topics that include school vouchers, conditional cash transfers for education, the impacts of resources on educational attainment, collegiate value-added, teacher labor markets, vocational education, national reviews of educational policy and educational cost-effectiveness analysis. As a principal or co-principal investigator, he has led projects in Mexico, Peru and Colombia sponsored by the World Bank, the Inter-American Development Bank and the MIT Jameel Poverty Action Lab, among others. In 2014 Dr. Saavedra published a book that became the education sector's reform platform of Colombia's outgoing president and the blueprint for a recent reform of national teacher evaluation policy.  Dr. Saavedra is currently PI of a large-scale RCT helping high school seniors overcome informational and behavioral obstacles in their transition to college. In 2015, Dr. Saavedra and his co-authors were awarded the Juan Luis Londoño Prize for the best paper presented at the Latin-American Economic Association Annual Conference, for work examining the long-term benefits and costs of a large-scale private school scholarship program in Colombia.  Dr. Saavedra currently serves as Expert Advisor to the OECD's Directorate for Education and Skills.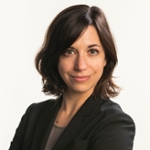 Lesley J. Turner is an Associate Professor of Economics at Vanderbilt University, faculty research fellow of the National Bureau of Economic Research, and CESifo research affiliate. Her research broadly considers the roles that government should play in providing and financing education. Recent projects examine how incentives built into the structure of higher education financing affect students and colleges, and the implications these responses have for students' educational outcomes, loan debt, and labor market outcomes. Her work on K–12 education policy has examined the impact of school accountability measures on student achievement, of incentive pay for teachers on student achievement and teacher effort, and of school and classroom gender composition on student achievement. Dr. Turner graduated from a joint BA/MPP program at the University of Michigan in 2005, received her PhD in Economics from Columbia University in 2012, and was an Assistant Professor of Economics at the University of Maryland from 2012 to 2019 (receiving tenure in 2019).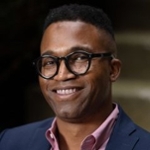 Frederick Wherry is a Townsend Martin, Class of 1917 Professor of Sociology at Princeton University and Director of the Dignity and Debt Network, a partnership between the Social Science Research Council and Princeton. He, Kristin Seefeldt, and Alvarez Alvarez are the authors of Credit Where It's Due: Rethinking Financial Citizenship. The book includes a Foreword by José A. Quiñonez. Wherry is also the editor of The Oxford Handbook of Consumption (with Ian Woodward, forthcoming September 2019) and he is editor of the four-volume Sage Encyclopedia of Economics and Society as well as Money Talks: How Money Really Works (with Nina Bandelj and Viviana A. Zelizer). He is the author or editor of four other books or volumes. He edits a book series at Stanford University Press: Culture and Economic Life, with Jennifer Lena and Greta Hsu. He was the 2018 President of the Social Science History Association (ssha.org) and the past chair of the Economic Sociology Section and the Consumers and of the Consumption Section of the American Sociological Association. He has served on numerous editorial boards and on the policy board of the Journal of Consumer Research. He participates in a working group on work and wealth at the Aspen Institute and serves in an advisory capacity to the Boston Federal Reserve (Community Development Research Advisory Council) and the Lloyds Banking Group Centre for Responsible Business at the Birmingham Business School (UK). Before joining the Princeton Department he was a Professor of Sociology at Yale University and Co-Director of the Center for Cultural Sociology. He has also served on the faculty of the University of Michigan and Columbia University. He currently serves as a Selector for the Luce Scholars Program (Henry Luce Foundation). He earned his undergraduate degree from the University of North Carolina at Chapel Hill as a Morehead-Cain Scholar, his MPA from The Princeton School of Public and International Affairs, and his PhD in Sociology from Princeton.