Back to Top
Yanghee Woo
Associate Professor, Division of Surgical Oncology
City of Hope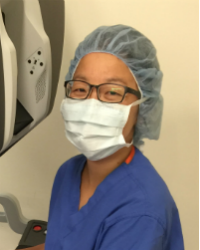 Yanghee Woo is an accomplished surgeon scientist internationally recognized for her expertise in robotic surgery and gastric cancer. She graduated Princeton University with a BA in Political Science and certificate in East Asian studies. After Drexel University Medical School, she completed a research fellowship at Memorial Sloan Kettering Cancer Center, surgery residency at Columbia University Medical Center (CUMC) and a clinical fellowship at Severance Hospital/Yonsei University, Seoul, S. Korea. She was recruited to City of Hope after 4 years on faculty at CUMC where she started the first gastric/pancreas cancer robotics program.
At City of Hope, she is an Associate Professor of Surgery, Vice Chair of International Affairs, and the Director of Minimally Invasive Therapies program in the Division of Surgical Oncology and Department of Surgery. As a translational member of the Fong/ Chen research team, she works to bring novel oncolytic viral therapies to treat patients with advanced stage cancers. She also researches molecular biomarkers of early cancer detection in high-risk populations.
With a passion for eliminating the cancer disparities that disproportionately impact minorities in the United States, she is an outspoken advocate for improving the health of the Korean American community. She currently serves as the president of KAGMA and was the Chair of the Scientific Program Committee of this 2nd KAHC.