Back to Top
Esther Yoon
Doctor of Family Medicine
Esther Yoon MD, Inc.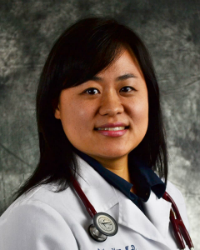 Esther Yoon is Board Certified in Family Medicine and is a Diplomate of the American Board of Family Medicine. Dr. Yoon specializes in family medicine primary care for adults, pediatrics, women's health and geriatrics. She currently practices in Glendale, California.
Dr. Yoon is a graduate of the Keck School of Medicine at the University of Southern California. She received her undergraduate degree from the University of California, Berkeley. She completed her residency training at one of the premier family medicine residencies in the nation at Ventura County Medical Center in Ventura, California. At VCMC, Dr. Yoon provided compassionate medical care to under-served individuals who experienced difficulties in accessing care. Dr. Yoon worked in partnership with her colleagues to ensure that the migrant farmworker population of Ventura County had maximum access to an optimal level of personal and family health care. After accomplishing residency, Dr. Yoon served at Las Islas Urgent Care and Adult Protective Services through the County of Ventura.
Dr. Yoon works in collaboration with colleagues to provide free medical services to individuals and children who lack access to adequate healthcare. She has traveled internationally to care for the underprivileged in India and Indonesia, as well as locally in the urban core of metropolitan Los Angeles.