Back to Top
Andrew Francis
Legal Education in England and Wales: Disruptions and Renewal In the Academy/Profession Relationship
April 16, 2018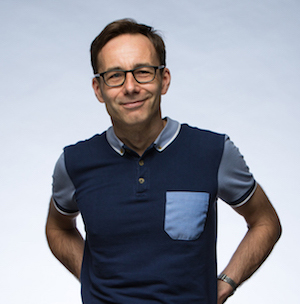 CERLP welcomed visiting scholar Andrew Francis, Professor of Law at the University of Leeds School of Law.
Abstract
Legal Services within England and Wales have experienced transformative change over the last thirty years, in terms of market liberalisation and regulatory disruption, driven by an interventionist state and a broader set of cultural and societal shifts. This has led to a fragmented and disparate profession which faces challenges from new providers, new technologies, proactively enthusiastic regulators and tensions as it seeks to respond to equality and diversity concerns across all sectors of the profession.
During the same time period, Higher Education has experienced similar pressures; for example, increased audit measures, fee rises, competitive markets, government proposals to reform various aspects of university activity and so on. These challenges are present across the sector, but have been brought into sharp relief within legal education by the application of the de-regulatory agenda to the education and qualification framework of solicitors in England and Wales. Central to the proposals is the removal of a qualifying law degree (LLB) as a recognised stage in qualification, and the introduction of a standardised central assessment (SQE).
These changes raise a number of interesting questions for the enduring ambiguities and tensions in the relationship between the academy and the profession. In reflecting on these questions, Prof. Francis will critically review the proposed qualification changes and its implications for this relationship before setting out the developing strategic responses to these challenges being articulated by the School of Law at University of Leeds. In its emphasis on a supportive and collegial learning community focused on high quality legal education in a research intensive environment, but shaped by an ongoing and constructive relationship with the profession, the School shares many of Irvine's values and commitments.
About Andrew Francis
Professor Andrew Francis joined the School of Law at the University of Leeds in January 2016, having previously been Professor and Head of the School of Law at Keele University. He was appointed one of the first five Academic Fellows of Inner Temple in 2010, and became an Associate Academic Fellow in 2013.
Professor Francis's interests are in the areas of the legal profession, legal services, and legal education, including the regulation and organisation of the legal profession, with particular interests in social mobility  and access to justice. He has worked closely with the profession and other partners on widening participation projects.
Professor Francis's current work examines the interplay between professional and organisational change, with a particular focus on aging.
Visiting Scholar Talk: Andrew Francis 4-16-2018