Back to Top
Teddy Nguyen '14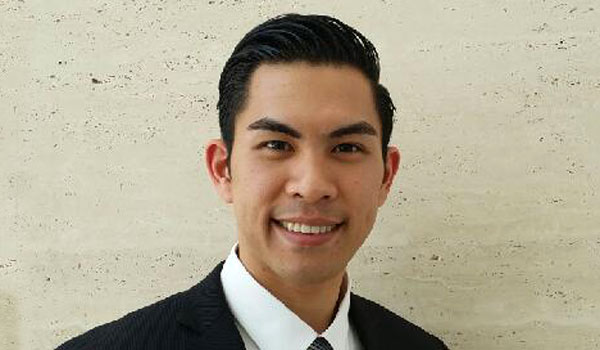 Undergraduate school and major: UCLA, Biochemistry
Hometown: Pasadena, CA
Why did you choose UCI Law?
No matter where you would go, law school can be extremely difficult, so I chose to go to the one law school that would give me the best experience and make my three years as enjoyable as possible. There are certainly a few top law schools to choose from, why not go to the one that will make you happiest?
What is your favorite memory from law school?
It seems that law school tends to be the most oft-cited example of sabotage and general ruthlessness. But, my favorite memory was when an entire class about to take the final exam all decided to wait on the lone late person. Of course, we all could have proceeded without this person and no one would blame us, but comrades do not give up on each other. In retrospect, the school probably would have just allowed that person to take the exam separately, but it's the thought that counts.
What was your favorite class at UCI Law?
Can this be expanded to multiple favorite classes? I loved trial advocacy, constitutional law, civil procedure, and wills and trusts. These classes were enlightening, stimulating, and engaging. Leave it to the amazing UCI Law faculty to make otherwise dry law school classes a worthwhile learning experience.
Where are you working now?
I am in-house legal counsel for a dietary supplement company. It was a good thing that I loved so many classes—the skills I use here call upon most, if not all, of the skills and knowledge I gained in law school. I feel fortunate being able to experience an education that was so practical and useful for the profession.
Where do you see your career in five years?
I see myself continually expanding my skill set and knowledge. I am fortunate to work in an environment that exposes me to so many areas of law. Eventually, I would like to find an area of law that is particularly interesting to me and focus my energy on being the expert in that area.
What is your favorite food?
Is "fried" a type of food? Oh, and sushi too.
If you weren't a lawyer, what other career would you choose?
I can't see myself doing anything else. But if I absolutely had to choose, I would be a financial adviser.