Back to Top
Alumni Profile: Sean Garcia-Leys '16, Senior Staff Attorney at Urban Peace Institute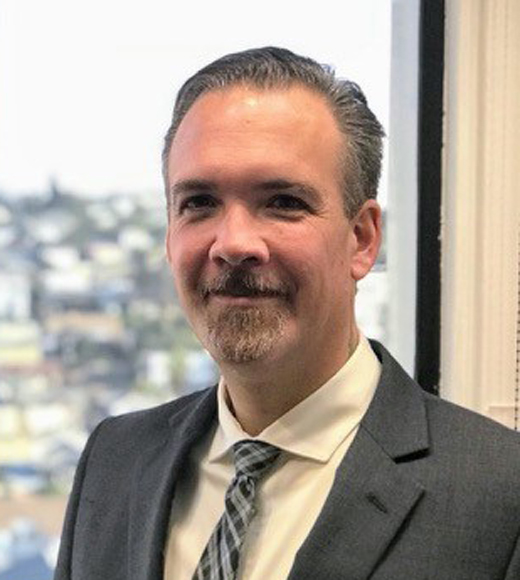 "Children develop normative values based on what they see around them – parents are a part of that – so, I try to be the best person I can be and I hope she will follow. I try to be kind and compassionate and to help others in and outside of work," Sean Garcia-Leys said about his hopes to instill kindness in his 8-year-old daughter.
The 2016 UCI Law alumnus and father is a Senior Staff Attorney at Urban Peace Institute (UPI), where he works to address the overbroad targeting of communities for gang suppression and leads UPI's community lawyering services and direct legal services. Before attending law school, Sean was a high school teacher for 10 years, mostly working in inner-city schools and with students who were either placed on probation or parole. It was during his time as a teacher that he realized he wanted to do more for students in need.
"I asked myself what else do these students need, what else could I do for them? I cared about them more than anything and teaching was getting exhausting," he explained. "I knew my students were targeted by the criminal justice system and that kind of targeting usually leads to worse life outcomes not better. These students needed someone to help keep them out of jail."
So, Sean decided to go to law school in order to equip himself with the necessary tools to be a better advocate. He chose UCI Law because of its practical application – wanting to ensure he got exactly what he needed out of law school. And, he did not regret his choice. Not only does Sean feel UCI Law prepared him to be a lawyer by teaching him how work in the in the legal field fearlessly and without sacrificing his integrity -- but it also gave him the opportunity to work at his dream job.
"Working at UPI was everything I wanted, but they didn't have the budget to hire me. UCI Law made it happen by creating the Bridge to Practice Fellowship for me, which became most of my first year's salary at UPI, while the non-profit was able to raise funds to continue to pay me for the years to come. I literally wouldn't be where I am today without UCI Law."
During his time at UCI Law, Sean was involved in the Immigration Rights Clinic, he was a leader with the National Lawyers Guild, and of course devoted his time to his daughter, who was only three years-old at the time. He has a Bachelor's degree in English from UCLA, and received his MA in Folklore and teaching credential from there as well.
In 2018, he was one of the recipients of the ACLU of So Cal's Equal Justice Award. And, now Sean is hoping to work with the UC President to make sure a fellowship similar to the one he received is available for others.
"UCI Law gave me all the tools I was looking for -- they are genuinely committed to addressing today's problems while retaining their reputation as a great law school."