Back to Top
Alumni Profile: Nafisa Ahmed '20, Equal Justice Works Fellow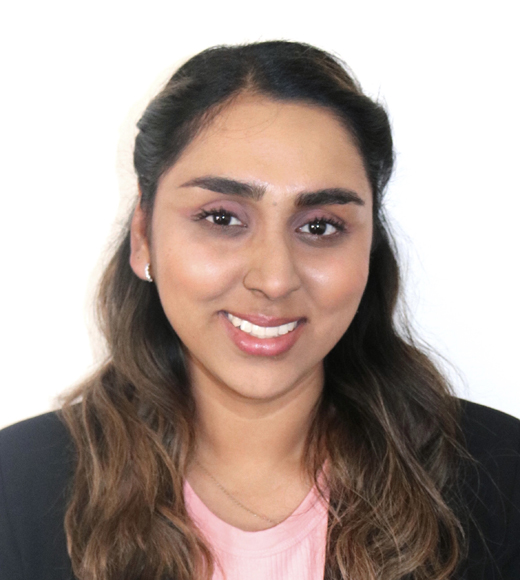 Growing up Muslim American in the post-9/11 era, Nafisa Ahmed, UCI Law '20, witnessed the extent to which her Los Angeles community relied on lawyers to protect their civil rights.
"I saw lawyers as people who understood how to use the law to protect our community, and I wanted to feel that same sort of safety through knowledge," Ahmed says.
By the time she finished high school, Ahmed knew she wanted to be a lawyer — even though no one in her extended Bengali family had ever gone to law school, and none of her female relatives had ever pursued a professional degree. After earning a bachelor's in political science from Cal Poly Pomona, Ahmed chose UCI Law based on the recommendation of a friend who was an alumna, and her understanding that UCI was the best public interest law school in the region.
As early as her first year at UCI Law, Ahmed started focusing on serving immigrants who were survivors of domestic abuse. She received the Fran Kandel Public Interest Fellowship from the Women Lawyers Association of Los Angeles (WLALA) which funded a summer project in which she held "know-your-rights" seminars for survivors of domestic violence, and distributed information in three languages at locations throughout Los Angeles.
The following year, Ahmed joined UCI's Domestic Violence Clinic, working with immigrant clients to secure restraining orders and other legal remedies to protect families from abuse.
By the time she was in her final year of law school, Ahmed was focused on securing a coveted public interest fellowship. For help, she leaned on Assistant Dean for Career Development, Jasminder Deol, and Clinical Professor of Law, Jane Stoever, who helped her finalize applications, and law faculty Amy Wegener, who arranged a panel from her law firm for Ahmed to practice interviewing.
"UCI Law is filled with professors who are willing to go above and beyond to help you out in things you're interested in," Ahmed says. "They also let you find ways to explore different areas, and find what you're actually passionate about in the law."
Ultimately, Ahmed received a 2020 Equal Justice Works Public Interest Fellowship funded by Cooley LLP and Uber Technologies, Inc. As a fellow, she serves as legal counsel at the nonprofit agency Peace Over Violence, helping domestic violence survivors from Middle Eastern and South Asian communities with family law issues such as divorce, restraining orders and child custody.
"In the Domestic Violence Clinic, I did almost exactly the same things I'm doing now. It was the best preparation," she says.
Her advice to others interested in pursuing public interest law through a fellowship is to get as much real-world experience as possible.
"You want to show prospective fellowship funders that you have the capacity and experience to really understand the community you're trying to help," she says. Which, with her experiential training at UCI Law, Ahmed has proven she does.