Back to Top
Alumni Profile: Micah Morris '16, Honors Attorney at the IRS Office of Chief Counsel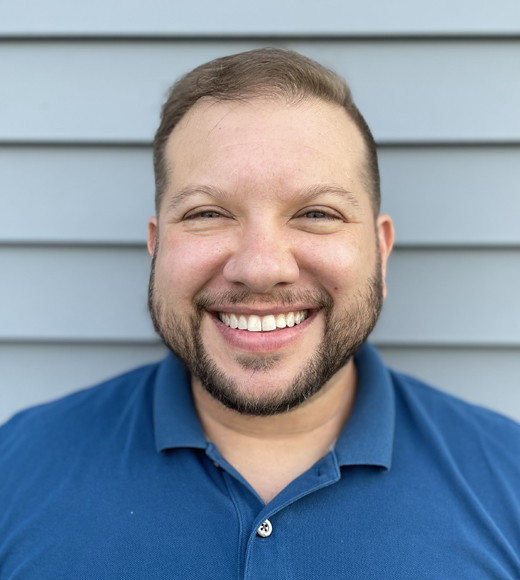 Micah Morris, UCI Law '16, was putting his Stanford University master's in education to good use as an English teacher in the San Francisco Bay area. But when he was asked to teach his school's AP government course, Morris became fascinated with the part of the curriculum that covered significant Supreme Court case law. After nearly a decade of teaching, suddenly he was considering a new career.
"At UCI Law, I saw many of the characteristics I valued in the charter schools where I had taught, such as supporting first-generation students of color," says Morris. "And the kind of connections between teachers and students that I saw can only happen in that small school environment that nurtures students."
Morris earned a Public Interest Fellowship to UCI Law, and reveled in the wide range of opportunities available to him. He served as editor for the UC Irvine Law Review and volunteered in several clinics where he helped clients navigate workers' rights and immigration issues. He also helped transgender clients update their name and gender markers.
Morris's legal interests were broad — and he liked it that way.
"My strategy was to take courses from the very best professors teaching what they were most passionate about," Morris says. "I often took the hardest classes, but they opened up whole new areas of law to me that I had never conceived I'd be interested in."
This served Morris well in his job search. Early on, Morris knew he wanted a career in government. He took his first summer internship at the Department of Justice, and the following year participated in the Summer Honors Program at the Internal Revenue Service Office of Chief Counsel. At the end of that summer, Morris was offered a full-time job at the IRS, which enabled him to move back to Washington, D.C., where he had grown up and his family still lives.
Although he works for the IRS, Morris is not a tax attorney. He's among a small group of lawyers who write opinions for the agency, providing guidance on everything from ethics to delegations of authority. It's a broad practice that fits his interests perfectly.
"I was a public school teacher before, so I was used to being a public servant," says Morris. "And I saw government as a midway point between public interest law and big law."
As he celebrates his five-year anniversary with the IRS, Morris still loves the stability of his job, its predictable 40-hour workweek, and the agency's relative insulation from politics.
Morris says UCI Law prepared him for his career in two significant ways. First, his clinical experience working directly with clients trained him for his role offering legal advice to IRS staff. But equally important were the broad range of courses he took that prepared him to excel at doing extensive research.
"Most helpful in getting prepared for my career was the level of academic rigor at UCI. I became good at delving into new topics," he says. "I'm not an expert in most of the areas I provide guidance on, so I have to be able to do quick legal research."
Since graduating, Morris has remained connected with UCI Law. He regularly meets with UCDC participants, helping them network and explore the myriad job opportunities in the nation's capital.
"There are so many different ways to get involved, learn and grow at UCI Law. I always encourage students to take full advantage of all of the opportunities available to them."