Back to Top
Lisa Petak '14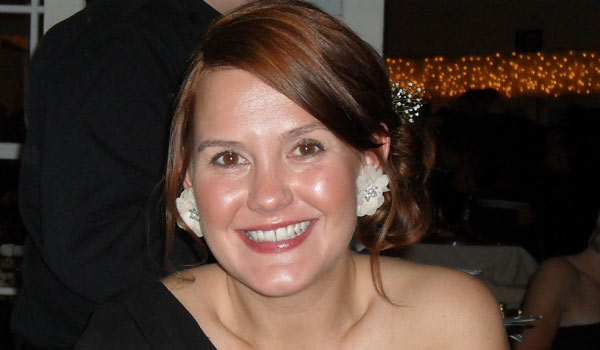 Undergraduate school and major:
American University, Literature, Political Science
Advanced degree: The University of Chicago, Humanities
Hometown: Littleton, CO
Why did you choose UCI Law?
I took the Dean at his word when he told us at Admitted Students Day that this was a place where we could create the education WE wanted. Plus, my future classmates seemed pretty great.
What is your favorite memory from law school?
The overwhelming support and excitement the night of the first Vagina Monologues performance. I've never been surrounded by that much encouragement and passion before.
What was your favorite class at UCI Law?
Of course we all loved the Dean's Constitutional Law class, but I'd say my favorite was Immigration Law and Policy with Professor Chacón—a tough subject, but the material was new to me and helped me make sense of the current debates surrounding immigration reform.
Where are you working now?
I'm working for a large plaintiffs' mass tort litigation firm in New York City, but in a few weeks I leave for a federal District Court clerkship in Los Angeles.
Where do you see your career in five years?
Hopefully at an ACLU affiliate, wearing jeans to work and fighting for women's rights.
What is your favorite food?
Fresh basil, tomatoes, and mozzarella, drowning in olive oil, with a chunk of crusty bread.
If you weren't a lawyer, what other career would you choose?
I'd own a wine bar. But can't I do both?