Back to Top
Alumni Profile: Crystal Adams '15, Attorney at the National Center for Youth Law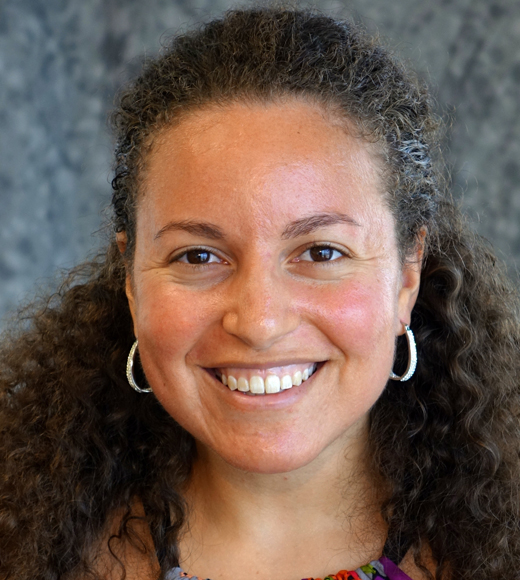 "As a biracial Black woman, my passion for civil rights and equity started at a young age," said Crystal Adams, Attorney at the National Center for Youth Law (NCYL) and 2015 UCI Law graduate.
As a child, Crystal learned about discrimination and bigotry – her family broke barriers at the height of segregation in Mississippi, which inspired her to further civil rights in her own career. Based in NCYL's Washington, D.C. office, she litigates systemic lawsuits that advance the rights of young people across the country. For example, she is currently advocating for the humane and dignified treatment of all youth in federal immigration custody. She also manages NCYL's year-round internship program and enjoys recruiting and mentoring UCI Law students who contribute to NCYL's work. 
Born and raised in the Bay Area, she attended Claremont McKenna College. She explains she went to college with an interest in leadership, and while she explored a variety of subjects, it was a semester spent in Washington, D.C. that changed her life. From that moment, she knew she wanted to go to law school and contribute to the public interest on a national scale.
With a Bachelor's degree in government and psychology, and a minor in leadership, Crystal aimed to improve policies impacting youth across the country, and she knew that she could shape those reforms in D.C. When it came time to apply to law school, she was determined to return to the capital, but after her mentor recommended she explore UCI Law, Crystal attended the admitted students weekend and was certain that UCI Law was the perfect fit. 
"What I loved about my college experience is that it provided a very student-centered experience. Students felt and were empowered – we were able to invest in and create the environment we wanted. When I got to ASW at UCI Law, I was sold. It offered so much of what I loved about my college: a student-driven community where everyone knew each other. Within the first few minutes of stepping onto the UCI Law campus, I was enveloped in a genuinely warm welcome. As I spoke to the current students and professors, I realized that the community did not feel competitive or toxic like I had heard about other law schools – everyone was supportive of my end goal of working in D.C. I knew that I could intern in D.C. and also spend a semester there through the UCDC program. UCI Law drove home everything I was looking for in a law school."
Her experience at UCI Law was one she will forever cherish. As a student, Crystal was involved in many activities. As she explained, "I was excited to help build the school and foster the generous, caring, #soUCI culture that attracted me in the first place." She participated in Saturday Academy of Law and multiple immigration-related pro bono projects, was involved in the Women's Law Society's Vagina Monologues production for three years, was a leader of the Black Law Students Association and the Education Rights Clinic, was an editor for the UCI Law Review, completed multiple semesters in the Immigrant Rights Clinic, and was a Community Fellow and a leader in the SBA. And, as she had originally planned, she interned in D.C. the summer after her second year and externed there during the fall of her third year through the UCDC program.
"UCI Law was such a friendly, supportive environment. It's a very special place. The school prides itself on doing things differently. The clear public interest emphasis, amazing clinics, multitude of pro bono programming, and rigorous Lawyering Skills course, all provide wonderful experiential learning opportunities. I learned to become an effective legal writer, how to properly conduct research, and I developed lasting strong relationships with my professors. The alumni community was also a huge source of comfort and encouragement. I cannot stress enough what a fulfilling experience I had."
As an alumna, she is still incredibly involved. She was the President of the UCI Law Alumni Association in 2020, and has been a member of the UCI Law Alumni Association Council since 2016. Crystal is currently collaborating with Ariela Rutbeck-Goldman ('16) and other alumni to launch the Inaugural UCI Law Alumni Racial Equity Fellowship, seeking to provide a post-graduate public interest fellowship that will support one UCI Law graduate pursuing racial equity work by providing a fully funded position in the year following graduation.
"I want to continue to support the law school community any way I can," she said. "And I want current and prospective students to know that alumni are here to help!"
She also emphasized that she wants prospective students to know that UCI Law takes its commitment to diversity, inclusion and equity very seriously and that students' opinions are valued.
"UCI Law works hard to 'walk the walk.' The school's Diversity, Equity, and Inclusion committee is making a big difference. UCI Law regularly attracts top and up-and-coming scholars of color. This is an innovative, exciting place for anyone who wants to make the world a better place."