Back to Top
Christina Zabat-Fran '12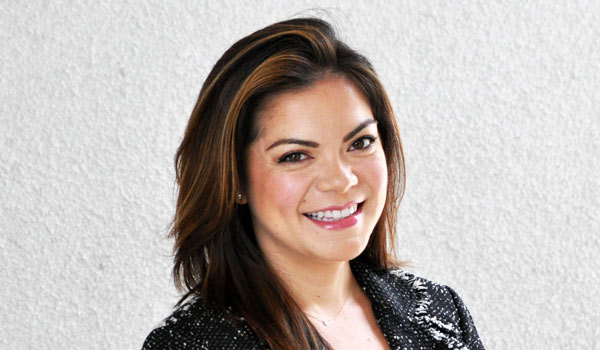 Undergraduate school and major: University of California, Irvine, Arts & Humanities, Political Science
Hometown: Mission Viejo, California
Why did you choose UCI Law?
Having an immense sense of ownership in helping the campus build, and having a stake in the law school's success, really resonated with me. I wanted to be in the good company of other self-starters who felt the same, and I could not have asked for better company than what I gained joining the UCI Law community.
What is your favorite memory from law school?
Being a member of the inaugural class, I have so many memories of "firsts"—from the first day of class to founding the student bar association, the law review, and the wine club. I'm personally proud of drawing on my art background to design the law review cover—it's not every day you get to lead would-be attorneys in negotiations on color palette and font selection! Every new issue that's published is a fond reminder of where we started.
What was your favorite class at UCI Law?
Legal Profession. This unique-to-us class was definitely challenging (it's not the case law kind). Looking back, I realize it also instilled in me a sophisticated understanding of the profession that noticeably eclipses peers from other law schools in every day conversation (Professor Fisk, I can't thank you enough).
Where are you working now?
I am corporate counsel for a luxury apparel brand headquartered in Orange County. I'm "in-house" with my client every day, guiding the company on everything and anything they need, and absolutely love it!
Where do you see your career in five years?
I will be at the table, as General Counsel, for an awesome company, helping guide it to new heights.
What is your favorite food?
I love food, so that's hard to call, but when I'm at UCI, I definitely have a favorite meal: you can't beat a Chicken Dijon Baguette from Le Dip and a California Green Tea, extra blended, from Cha for Tea. Whether I'm elbow deep in a supplement, feeling an oncoming cold, or just want to treat myself, this always fits the bill.
If you weren't a lawyer, what other career would you choose?
I would be an artist. Or a community service leader. But I'm doing these things now, so I choose it all, and I consider this career "lawyer plus."